In recent weeks, rumours have been swirling regarding a man named Matthew McGreevy. For legal reasons, Generation95 is unable to go into detail on the background of the case, but the chances are that if you are here, you are already somewhat familiar with what has been happening.
McGreevy worked as a runner on the popular ITV daytime show This Morning. He left under a cloud and has recently been thrust into the spotlight following allegations concerning staff at This Morning.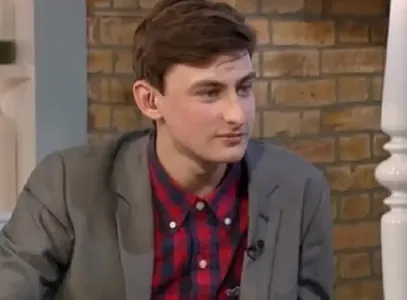 Who is Matthew McGreevy?
McGreevy was 15 when he met a high-profile ITV presenter. McGreevy asked for a job on the This Morning show. He became a runner and worked on the show over the next few years.
When interviewed by the Manchester Evening News, McGreevy spoke of his delight at his role on the show. He also praised the theatre company that helped him get onto TV.
However, McGreevy seemingly left under a cloud and then worked on the TV show Loose Women instead. There was seemingly no reason behind this, although it was referred to as a "promotion".
On his Mandy profile, his acting credits include Hollyoaks and Banana. According to the site, he is represented by the Sainou Talent Agency – a talent agency based in London.
What was the investigation into Matthew McGreevy?
In 2020, McGreevy was implicated in an investigation carried out by ITV following claims of an affair. The investigation didn't find any proof of an affair.
However, in May 2023, the affair seemingly became public, with the high-profile TV presenter saying that the affair was "unwise, but not illegal", and that it was over.
Since then, several pictures of McGreevy and the high-profile TV presenter have appeared. This seemingly confirms that McGreevy was the individual involved in the affair.
Where is Matthew McGreevy?
As first reported by outlet Politicalite, McGreevy was working at a village pub named The Hope and Anchor in Cumbria a few weeks ago. This was before recent allegations had surfaced, with McGreevy subsequently quitting the job.
McGreevy has since gone quiet, with his whereabouts unknown. There is expectation that McGreevy will become a familiar name soon, if more details are released in this high-profile case.
It is believed that there is a gagging order in place on McGreevy, which has resulted in him having no social media presence. Information is very sparse on his current situation.
There have also been (unconfirmed) allegations that the high-profile TV presenter has taken out a Super-injunction, which prohibits the British media from reporting on the case. Thankfully for us, this isn't applied to American outlets, although we have respected the individual's right to privacy.
The Takeaway
McGreevy has not yet surfaced to tell his side of the story, though it has been theorised that he has been unable to do so legally. As funding for such legal orders may be running out, we may soon hear from McGreevy.
For now, accusations will continue, with the entire truth yet to come out. For Matthew McGreevy, this puts him in a very difficult situation, hopefully he will get the support he needs.