---
The story of Noah Donohoe is bizarre, concerning, tragic and confusing. It is truly one of the most perplexing cases in recent memory.
Donohoe, a 14 year-old boy, went missing in June 2020 in Northern Ireland, and was found in a storm drain a few days later. Leading up to his disappearance, there were strange circumstances.
In the time since his lifeless body was found, there have been many questions regarding what happened to Donohoe, and who else – if anyone – was involved. We explore this case in this article.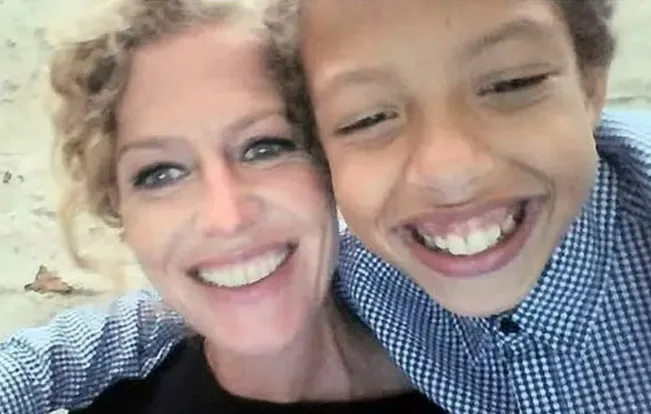 Disappearance
On June 21st 2020, Noah Donohoe left his house on his black mountain bike. Following three months in a lockdown due to the Covid-19 pandemic, Noah was able to go out and socialise.
Noah was 14 at the time, and was residing in Belfast, Northern Ireland. He was carrying a rucksack, his laptop and some books. He was aiming to meet some friends across the city to work on a project for their Duke of Edinburgh Award scheme.
But then, things start to get eerily strange. A few minutes after Noah left, CCTV picked up on him without his rucksack. Despite it being a busy road, no one could say how Noah's bag became separated.
Ten minutes later, Noah was seen by a driver falling off his bike. Noah got back onto his bike and cycled off. About a quarter of a mile down the road, CCTV picked up Noah cycling.
Then, within two minutes, CCTV picked up Noah reached a housing estate which was three miles away from where he was originally going. At this point, Noah was naked, with his clothes completely gone.
Crucially, the moment that Noah lost his clothes were not seen by CCTV, or any witnesses. This is one of the most baffling aspects of this case.
CCTV footage then picked up Noah dropping his bike, walking down the side of a nearby house, only to then vanish. This was the last sighting of Noah being alive.
This entire sequence of events, from Noah leaving his house to walking down the side of a nearby house completely naked, took place in just 18 minutes.
Discovery of Noah's body
Noah's disappearance was well-publicised in the media, and the Police searched for him. Thousands of volunteers took part in the hunt for Noah, and specialist Police rescue teams also partook.
But following a six-day search, Noah's lifeless body was found deep into a storm drain – approximately half a mile from where his bike was found.
This led to devastation for Noah's family. In the time since, his family have been put through a difficult period – with so many questions left unanswered. They have disputed much of the theories put forward by the Police.
A postmortem carried out on the body found that Noah had died from drowning. But how Noah ended up where he did, why he was cycling naked, and what caused him to travel so far away from his original route are all unknown.
The storm drain pipe's hatch was unlocked at the time, due to a maintenance worker apparently forgetting to lock it following a recent maintenance trip.
Noah's hoodie, helmet and shoes had been found by local residents. But his t-shirt, shorts and underwear have never been recovered by anyone.
Noah was not known to be suffering from any mental health problems, while his mother had not noticed any problems. Indeed, Noah's best friend, who had spent the previous day with him, didn't notice anything strange about him.
Speculation has simply been out of control. Allegations of sectarian violence, police corruption, another party being involved and even a satanic cult have all been among theories proposed.
Superintendent Muir Clark of the Northern Irish Police, summed up the case well, by saying "in my 30 years in the police, this is one of the most unusual missing persons enquiries that I have dealt with".
The lowlife criminal Daryl Paul
Prior to finding Noah's body, the manager of a local pawn shop in the city centre of Belfast alerted the Police to how a man was attempting to sell Noah's laptop.
The Police located the man, a lowlife criminal and heroin user named Daryl Paul. Paul was arrested at his flat – paid for by the Northern Irish taxpayer – where Noah's backpack was also found.
While this is an argument for a different day, Daryl appeared to be a parasite – always taking, and somehow not in Prison despite having racked up almost 200 convictions for theft and even armed robbery.
Daryl – probably for the first time in his life – actually helped the Police by showing them where he found the rucksack. This tied in with where Noah was thought to have become separated from his bag.
The Police's theory
The Police suggested that Noah falling from his bike may have caused a head injury, which led to him becoming disoriented. They believed this would explain why he removed his clothes – in a head injury-induced state of confusion.
But the Police confirmed that they believed no murder was committed. The Coroner at the inquest said there was no evidence that suggested any other person was involved in Noah's death. He called for an end to all of the rumours circulating around Noah's death.
The Police were criticised by the media and locals for what was seen as a flawed investigation. They caused further controversy when they sought a Public Interest Immunity certificate, which was aimed at stopping specific internal information about the case being released during Noah's inquest.
Family response
The family of Noah have continuously criticised what they see as police incompetence during the investigation. The family have disputed the Police's explanations of events.
They suggested that Daryl Paul should be investigated further, suggesting that him finding the laptop pointed to a larger involvement by the career criminal. But CCTV picked him up in a different part of Belfast at the time.
The family pointed to how Noah had ended up travelling almost half a mile down a drain pipe that he didn't even know existed. Many residents in the local area said that they were unaware a drain pipe existed.
The family suggested that something must have happened to Noah at the hands of someone, who then discarded Noah's body deep into the drain pipe. There have also been suggestions that Noah's body did not look like it had spent six days in an underground drain pipe.
There were some rumours that screaming was heard on the night near where Noah was found. But the family of Noah have stated this wasn't ever investigated by the Police.
They have called for a new investigation to take place. They believe that the current narrative of the Police is incorrect, and that there must be another explanation.
Jordan Peterson
Jordan Peterson is a well-known Canadian Psychologists and genius. He has proven to be very popular. But his opinions on political correctness have inevitably led to many criticising him – in a sad indictment of the world we live in.
The Police analysed Noah's online activity, and found that Noah had messaged an Instagram account on the day of his disappearance, which he believed was Peterson's. Moreover, Noah's rucksack included Peterson's book 12 Rules for Life: An Antidote for Chaos.
This book is intended for young men, and urges them to take responsibility for their life and to generally be strong. This element of the investigation went nowhere, and seemed to merely be coincidental.
Sectarian Violence Theory
The potential for Noah's death being linked to sectarian violence has been disputed by many. But it remains a potential theory.
For those unaware, Northern Ireland is still reeling from "The Troubles" – a period where the status of Northern Ireland was disputed. Unionists and loyalists – relating to those wanting to be in union with the United Kingdom and those opposing a united Ireland, were in opposition to Irish nationalists and republicans – who wanted a united Ireland.
While the conflict wasn't religiously-motivated, religion did play a role. Unionists and loyalists are typically Protestant Christians, while nationalists and republicans are typically Catholic Christians. Despite "The Troubles" considered to be over, sporadic events continue.
Returning to the story, Noah was a Catholic mixed-race boy. At the time, he was cycling in what was a predominantly white and Protestant area of the city. Just a few weeks before Noah disappeared, a pupil at the same school Noah attended was attacked in the same area. The pupil – Flynn Maguire – was believed to be targeted in a religiously-motivated attack, but this isn't entirely known.
It is feasible that the same thing could happen to Noah. He may have been attacked, but there were no witnesses to this. Irrespective of that, some believe this theory is accurate.
Many nationalist and republicans suggested that Noah was murdered by loyalists or unionists. But this was criticised, with many criticising nationalists and republicans for using Noah's death to advance an agenda.
Psychosis
One popular theory is that Noah was in a state of psychosis at the time of his disappearance. If this happened through his fall on the bike, or through drug use, it might explain his actions.
But the family, and all those around Noah, have confirmed he had never taken any drugs. In the wider picture, others have suggested Noah may have taken his own life – but there is little evidence that supports this.
The Takeaway
Noah Donohoe was high-achieving at school, and had hoped to go onto study Medicine at University. Whatever happened to him was a tragedy, and the world lost a child that surely would have grown up to become a strong member of society.
Online sleuths and regular folk have shown a huge interest in the case, but questions remain. A hashtag on Twitter named "JusticeforNoahDonohoe" continues to be popular, with many believing the truth is out there.
But so many questions remain. Why was Noah in that district, was the storm drain's hatch really left unlocked, where were his clothes, did Daryl Paul play a bigger role, could Noah really have climbed through the storm drain for half a mile?
Noah's family have been steadfast in their belief that someone else was involved in Noah's death. They hope that one day, the full truth is revealed.