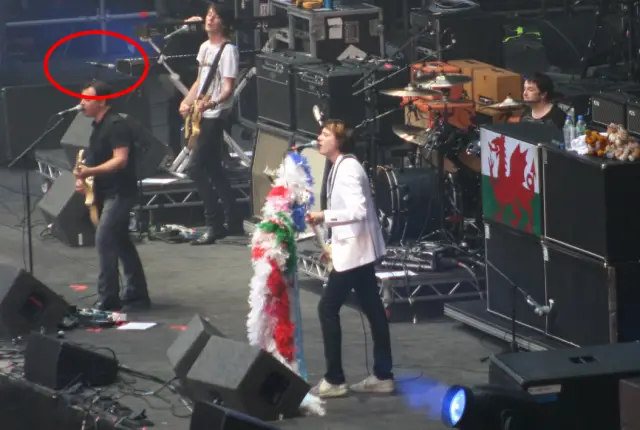 Anyone who has watched a performance from the well-known Welsh Band the Manic Street Preachers may have noticed a rather peculiar sight – an extra microphone.
This microphone remains erected throughout the show; however none of the band ever sing through the microphone, nor do they use it in anyway. The microphone just remains there throughout any performance.
It is understandable that anyone would want to know the reason behind such an occurrence. The answer lies behind the tragic tale of former band member Richey Edwards.
Richey Edwards
Richey Edwards was born in Wales, and initially joined the Manic Street Preachers as a driver. As time went by, he was able to demonstrate his natural musical ability, resulting in him becoming the fourth member of the troupe.
Edwards became best-known for his imaginative songwriting, and secured himself a cult following. One famous moment that Edwards is well remembered for came in 1991 – when Edwards carved '4 Real' into his arm with a razor blade. While an act like this (that required 18 stitches) may seem terrible to many, such a moment endeared him further to his fans, some of which were going through tough times emotionally.
Moreover, Edwards suffered from depression. He self-harmed on a regular basis, and would openly discuss his mental health – something that was very rare at that time. By 1995, Edwards had spent some time in the well-known Priory Clinic in Roehampton, England.
The band was succeeding, enjoying strong chart performances. But in 1995, Edwards would mysteriously vanish. He had been due to join his bandmates in a trip to the US on 1st February 1995. But Edwards didn't show up for the flight. Investigations into Edwards' whereabouts unfortunately painted a rather sad portrait of his fate.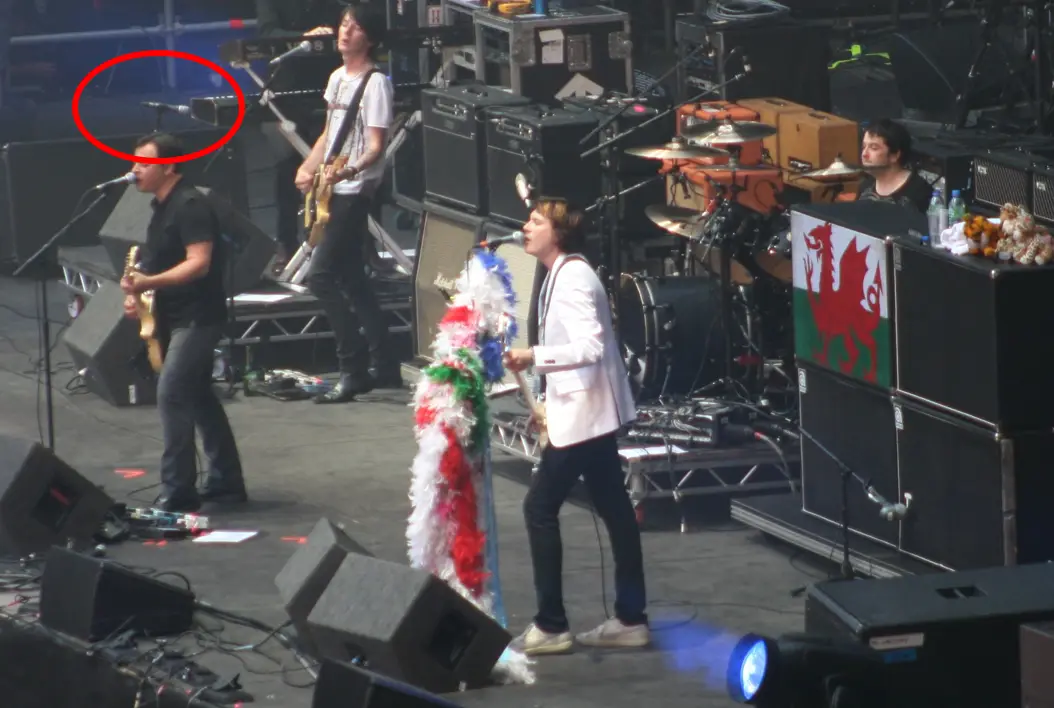 Richey Edwards' Disappearance and Fate
In the days following Edwards' disappearance, several pieces of the puzzle appeared. Bank statements showed that in the two weeks leading up to the day of his disappearance, that he had withdrawn £200 per day. By the time of his disappearance, this amounted to almost £3,000.
Details of the last sighting of Edwards is still open to debate. The last confirmed sighting of him, on the morning of the flight, came at 7am as he left his hotel, leaving behind a packed suitcase. He was seen leaving the premises, but other sightings purportedly happened.
He was believed to have been spotted in Wales by a fan, who wasn't aware that Edwards was missing at the time. The fan spotted him at Newport Bus station in Wales. On February 7, a taxi driver came forward to say that he had picked up Edwards and driven him around the local area – which included Edwards' childhood home. He dropped Edwards off at Severn View service station – next to the Severn Bridge. He is believed to have parked his car at the service station prior to getting the taxi.
By February 14, a car that would later be identified as Edwards' was given a parking ticket. It was then deemed "abandoned" by February 17. When the car was linked to Edwards' disappearance, it was searched. The car showed signs that suggested someone had lived in it in the days before it was found.
Tragically, it is believed that Edwards leapt to his death from the Severn Bridge at some point in the first week of February. Severn Bridge is infamous for being used as a suicide spot. No body was ever found, though most believed that given his close proximity to the bridge, that he unfortunately took his own life.
The website mysteriousdisappearances.com has an article that goes further into detail on Richey Edwards' disappearance. You can read this article by clicking this link.
Legacy
In a clear sign of respect towards Edwards – the Manic Street Preachers continue to set up the extra microphone. The band continued to pay 25% of royalties into Edwards' bank account up until 2008. There is of course, always the chance that Edwards may show up.
Many have suggested that Edwards fled the country, and continues to live to this day. They point to the lack of body, the money he withdrew and supposed sightings around the world as potential evidence that he planned his disappearance. Supposed sightings have been reported in Spain and India. These sightings have never had their authenticity confirmed.
The Takeaway
Edwards was declared legally dead in 2008. No body has ever been found, and some are adamant that he continues to live to this day.
It seems likely that Richey Edwards is no longer with us physically, though his impact on the world will always be felt. His spirit will live on.