Anyone that has navigated London's rental market will be fully aware of the difficulty of finding somewhere that won't take every last penny of your hard-earned wages, yet still provide you with somewhere live-able.
It is often a case of renting wherever you possibly can, in what is best described as a cut-throat market. Some of course, will go months without finding anywhere suitable.
Some will become desperate, and have to settle for a property that isn't quite what they were looking for. And some poor soul, somewhere, will probably be feeling the same soon.
This is because of a recent flat that appeared on Rightmove, which, frankly put, is one of the most ridiculous "flats" to have ever made it onto the site.
See the "property" in all of its "glory" below, which is based in Colindale, London, and is somehow being offered to tenants for £750 per month, which doesn't even take into account bills, electricity, water and council tax etc.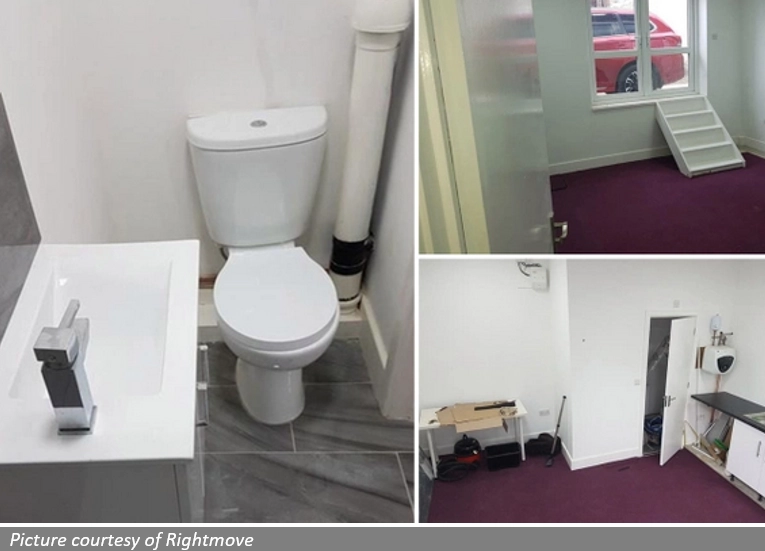 Inside the flat
As you no doubt saw above, the "flat" is really just a room. While this is far from unusual in the hyper-competitive London market, the front door seems to be a window…
So yes, the tenant can only access the outside by climbing out of a window. A rolled out cardboard box serves as a welcome rug, while the "toilet" – besides looking prehistoric – appears to have formerly been a cupboard.
There is simply no privacy, with anyone walking past able to gaze in and see the tenant. While curtains can be a good solution for this, they would then block out any source of light.
Astoundingly, this "property" was listed on the site for £750pcm. There appears to be no sign of a bed, nor would getting any furniture in and out be an easy operation.
Exploitative Landlords
At one point, it seems that this "flat" was just a room in a person's house, before being turned into a standalone property. Some may say entrepreneurial, others would surely say exploitative.
It appears the owner must have thought – "why bother installing a front door when there's a perfectly adequate window there"?
Arguably the only surprise really is that they had the decency to put a small set of steps there, rather than making the tenant jump in and out every time they needed a ray of sunshine.
Whenever estate agents take pictures, it gives the impression that a small room is actually a gigantic palace. With this in mind, one dreads to think what this flat may look like in reality.
Estate agents are often slimy at the best of times, but they will have to pull out every last trick in the book with this property. The word "quirky" will surely be used during any viewing.
Rightmove's description stated that the property was "close to public transport and plenty of restaurants". It also seems the landlord is not one for fun, having prohibited students, pets and smokers from renting it out.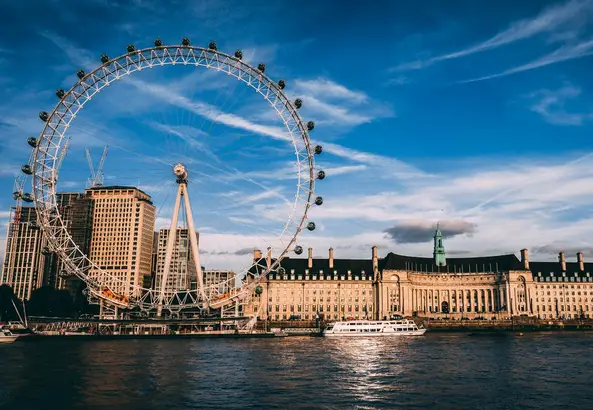 Is the Colindale Flat a joke?
Unfortunately, no. What is also concerning, is that this sort of "property" would be frowned upon in a third-world country, but somehow, the "flat" is very real, and is awaiting a tenant.
However, this will not be done through Rightmove, with the website taking down the listing, presumably once someone with half a brain cell at the company realised that letting the "property" on there had gone past being a practical joke.
Not only were there concerns over the legality of such an offering, but there are also the ethical and moral questions that are worth asking.
The Takeaway
The alarming thing is that this sort of listing wouldn't have shocked many regular browsers of rental property sites. Some of the properties on these sites offer spaces that would be deemed unethical if given to prisoners.
With the UK showing no signs of stopping foreign investors snapping up large swathes of property, the housing crisis will seemingly continue for some time to come.
Unfortunately, it is the regular British person – who works hard and pays their taxes – that is the loser in this, with greedy foreign investors getting their grubby mitts on these properties.