It doesn't take much these days for a company to get a "#cancel" trending in their honour. Streaming giant Netflix were the latest victim, but why?
Over the past few days, the hashtag #CancelNetflix has been constantly trending, with many throwing their weight behind the movement.
Aside from the executives at Disney+ and Amazon Prime looking on with glee, Netflix have also seen their share price plummet in recent days, as investors grow wary of the danger posed to Netflix.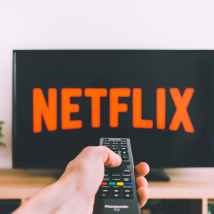 What Has Caused #CancelNetflix
The cause of this hashtag is a film called "Cuties", which is about a group of 11-year olds who form a dance crew. While this may seem rather tame at first, the content of the film has worried many.
Many have suggested that some of the scenes in the film feature children in suggestive situations and poses, which could be deemed indecent. As a result, there has been a fierce backlash.
Twitter user @_MPhillips96 led the charge, securing significant backing from the Twitter universe.
What is it About "Cuties" That has caused anger?
Cuties is a French-African film that actually won the World Cinema Dramatic Directing Award at the Sundance Film Festival earlier this year, and was praised for its content.
The plot revolves around an 11-year old girl, of a Muslim family from Senegal, who attempts to join a dance clique named "Cuties", in order to escape her family.
The dance crew goes against everything that the 11-year old's family stands for. For those who defend the film, it has been seen as providing a platform for showing what it is like for young girls to grow up with the current media culture, which very much involves being exposed to women being seen in a provocative way.
The film features twerking, the girls smacking one another's behind, spreading indecent photographs and other, risqué content that is certainly not befitting of a film that focuses on 11-year olds.
But the furore began when Netflix released the film poster, which featured four girls in rather provocative poses. A new poster was subsequently released, but the damage had been done for many.
Such was the disgust for many, the director of the film has stated that she received death threats, despite not partaking in the design of the poster.
The Outrage
As mentioned, there has been uproar about Netflix's decision to add the film to their platform. There has been significant criticism from many.
The Takeaway
As the Tweets shown above highlight, the wave of cancellations do have the potential to heavily impact Netflix's finances. It is likely that they will bounce back, but this is certainly a negative hit.
These are difficult times for Netflix, and once again shows the power that people can have, and how inappropriate content will always be frowned upon.