The X Factor has launched the careers of many of music's most famous names. It is scarcely believable that X Factor dates back to 2004!
Many years on, it remains a juggernaut, and for many years has been a staple of the Saturday-night build-up to Christmas. The show has been responsible for producing a range of stars – such as OneDirection and Little Mix.
But it hasn't been all plain sailing for the past winners of the show – many have endured rocky roads, some have thrived, and others faded into the background.
Winners have typically been signed to Simon Cowell's SyCo record label, and handed a seven-figure recording contract – the ingredients needed for a high-chance of succeeding in the cut-throat music industry.
In this article, we take a look at each winner of X Factor, and see where they are now.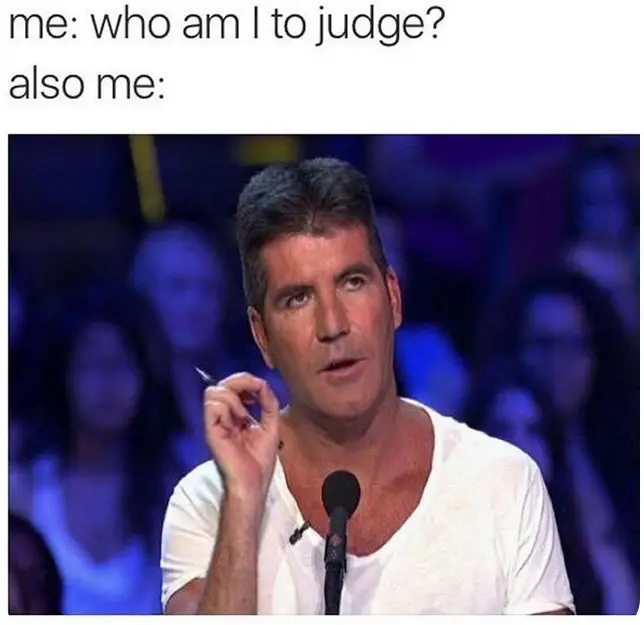 2004: Steve Brookstein
Embed from Getty Images
The soul singer captured the heart of the nation in 2004, when Steve Brookstein became the first winner of the X Factor.
Despite his success, Brookstein failed to be the Christmas Number One – havving missed out to Band Aid 20. This was a sign of things to come for Brookstein, who was dropped by his record label SonyBMG eight months into his contract.
He then engaged in a high-profile feud with Simon Cowell, later resulting in Brookstein infamously likening the X Factor to theatre and the WWE.
In 2014, he released an album named "Forgotten Man" – which failed to chart. That title is quite fitting really, with Brookstein largely becoming a forgotten man.
2005: Shayne Ward
Embed from Getty Images
One of the more well-known names on the list – Shayne Ward won the 2005 staging of the X Factor. He secured the Christmas Number One with the song "That's My Goal."
He enjoyed considerable success in 2006, especially in the Republic of Ireland. He was eventually dropped by SyCo in 2011. Ward later appeared in Coronation Street.
2006: Leona Lewis
Embed from Getty Images
Another star of the show was Leona Lewis, who won in 2006. She promptly secured the Christmas Number One, before she topped worldwide charts with her international sensation "Bleeding Love".
Lewis even conquered the U.S. chart – an impressive feat. Unfortunately for her, she was unable to maintain her success, eventually parting ways with SyCo in 2014.
She did sign with the Universal Music Group, and continues to produce music. While it is unlikely that she will ever hit the heights that she did over a decade ago, she has certainly left an impressive legacy behind.
2007: Leon Jackson
Leon Jackson was the shock winner in 2007, having triumphed over the favourite Rhydian Roberts. The Scottish singer kept up the X Factor's proud tradition of winning the Christmas Number One spot.
Unfortunately for Jackson, his career stalled, and he soon followed the well-trodden path of predecessors by being dropped from SyCo. He is now involved in songwriting – rather than performing.
2008: Alexandra Burke
Embed from Getty Images
Alexandra Burke won the 2008 edition of the show – beating JLS to claim victory. She also secured the Christmas Number One for 2008.
Burke went on to have considerable initial success – topping both domestic and international charts. She was even able to tour with Beyoncé at one point.
She has also done some acting, and also competed on Strictly Come Dancing. Like the others before her, she no longer seems to be topping charts.
2009: Joe McElderry
Embed from Getty Images
Joe McElderry won the 2009 edition, but suffered the ignomy of missing out on the Christmas Number One following an infamous campaign, which saw Rage Against the Machine's "Killing in the Name" finishing top.
This marked the first time since 2004 that an X Factor winner hadn't topped the Christmas chart. McElderry's first album flopped, and his contract at SyCo was not renewed in 2011.
Since then, McElderry has made sporadic TV appearances, and has been involved in some theatrical productions. Unfortunately for him, he is another example of how winning the X Factor doesn't result in certain success.
2010: Matt Cardle
Embed from Getty Images
Matt Cardle won the 2010 version of the X Factor, triumphing over OneDirection – something that at the time was a shock to say the least. Cardle also topped the Christmas chart, as the X Factor regained their perch.
But Cardle was unable to build on his early success, and he parted ways with SyCo in 2012. Since then, Cardle has rarely been in the news, with a legal wrangle with Ed Sheeran in 2016 the last high-profile instance for Cardle.
2011: Little Mix
Embed from Getty Images
Arguably the greatest success of the X Factor has been 2011 winners Little Mix. Ironically, Little Mix actually missed out on the Christmas Number One spot, but they certainly made up for it.
Over the following years, Little Mix conquered international charts, went on a series of tours, and secured the backing of legions of followers.
Little Mix did part ways with SyCo in 2018, before joining up with RCA Records. In 2021, band member Jesy Nelson announced that she was going to leave the band. The future of the band remains unclear.
2012: James Arthur
Embed from Getty Images
James Arthur won the 2012 version of the show. Arthur missed out on the Christmas Number One spot, but proved popular, and follow-up songs charted respectably.
But controversy would follow Arthur, leading to him being dropped by the SyCo record label. But after seemingly leaving past controversies behind, Arthur soon re-signed with SyCo, and has enjoyed some chart success. For now, he is seemingly back on the charge.
2013: Sam Bailey
Embed from Getty Images
Sam Bailey claimed the victory in 2013. Her song "Skyscraper" – a cover of Demi Lovato's track, secured the Christmas Number One – the first time that an X Factor had winner had done so since 2010.
But Bailley was unable to ever build on this initial success. She did support her idol Beyoncé at a UK tour date, though has failed to make any further forays into the charts. She was dropped by SyCo in 2015.
2014: Ben Haenow
Embed from Getty Images
One of the more disappointing entries on this list is Ben Haenow – who won the 2014 version. He made a strong start to his career in the aftermath of his victory, though things quickly unravelled for him.
He topped the Christmas chart with his song "Something I Need", and then had further chart success with the song "Second Hand Heart", which featured high-profile American singer Kelly Clarkson.
But that was as good as it got for Haenow, who gradually faded away, culminating in him being dropped within 12 months of his victory.
2015: Louisa Johnson
Embed from Getty Images
In 2015, Louisa Johnson became the youngest winner in X Factor history – aged just 17. Her debut single reached only number nine at Christmas. She followed this up with three successive songs that charted in the top 20.
A high-profile 2018 release alongside rapper 2 Chainz could only peak at number 65, with the writing arguably on the wall at this point. She later split with SyCo, in what she described as a "mutual decision".
Fortunately for her, she certainly has time on her side to make an impact in the music industry.
2016: Matt Terry
2016 witnessed Matt Terry winning. His first single was co-written with Ed Sheeran, though failed to chart highly. This didn't bode well for the future, and this sadly would be a reccuring pattern.
His debut album was eventually released in October 2017 – but the reaction to said album was overwhelmingly negative. He was released by SyCo within 18 months, and has since been partaking in theatrical performances.
2017: Rak-Su
The four-piece band Rak-Su romped home to victory in the 2017 edition of the X Factor, seeing off Grace Davies to win. Since then, the band have been steadily growing.
Their winning single – Dimelo – reached number two in the charts, while featuring the famous rapper Wyclef Jean. Rak-Su were the first boy-band to win the show, and will hope to follow in the footsteps of Little Mix.
Rak-Su left SyCo Music in November 2018, before signing for RCA Records. Subsequent releases haven't produced strong chart performances, but they have plenty of time to make an impact.
2018: Dalton Harris
Jamaica-born Dalton Harris won the 2018 version of the X Factor. His debut single was a duet with previous winner James Arthur, and reached number four in the UK charts.
Harris performed at the Reggae Sumfest in Jamaica – which is one of the biggest music festivals in the Carribbean. But other than that, Harris' career hasn't been too successful.
His 2019 single "Cry" failed to chart in the UK. But, Harris does have huge support from his native Jamaia, and has time on his side.
The Takeaway
Will X Factor ever return? It is rumoured that the earliest that the show will return to screens is 2022. By the end of its run, it had become rather stale – fans may hope that a 2022 series would inject badly needed life into the show.
There is also the problem that in recent years, winners of the X Factor have had little-to-no success.
It is highly likely that the X Factor will return to our screens at some point – but we don't exactly know when. As things stand, 2022 looks likely, though it remains to be seen what will happen.