Facebook is one of the world's largest companies, and continues to attract enormous numbers of users across its vast portfolio of applications.
No other website has had the same impact that Facebook has in the 21st century – it has continued to be one of the most popular social media applications for years.
To get to the position it is in now, founder Mark Zuckerberg has had to make several business decisions, many of which have resulted in changes in equity.
The various owners of Facebook can be split into five distinct areas. There is Mark Zuckerberg himself – the founder. There are also current and former employees that have shares.
Then there are angel investors, who provided early support for Facebook. Then we have a mixture of venture capitalists and corporate investors – both of which have provided heavy financial backing to Facebook. Many of these bought shares when Facebook went public in 2012.
Then there are the rivals – ones that have laid claim to conceiving the idea of Facebook. They have a small, but very lucrative, part of the business.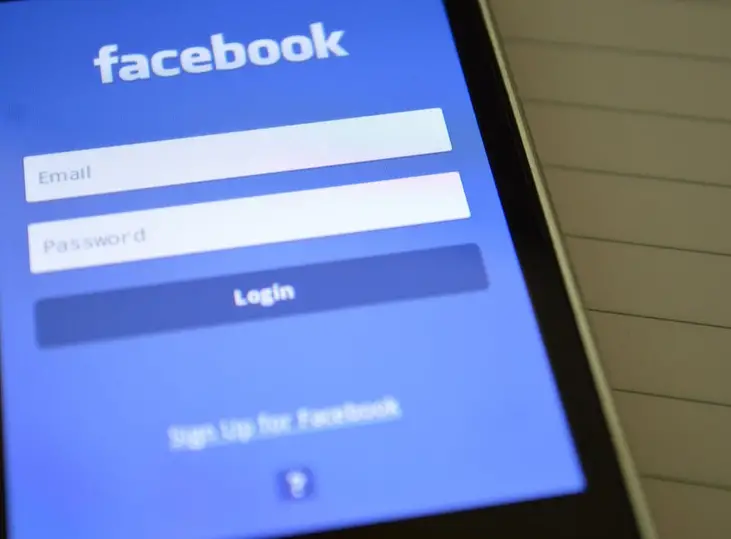 Mark Zuckerberg
The founder of Facebook – Mark Zuckerberg – has been the driving force behind the company's meteoric rise. Zuckerberg founded Facebook in 2004 while studying at Harvard University.
As Facebook grew, Zuckerberg gave up a lot of shares in the company, but his actions certainly proved shrewd, with Facebook eventually going public in 2012.
Despite Zuckerberg giving away a lot of shares both before and after the public offering, he retains approximately 29% of the company. He will hope that Facebook continues to grow in the forthcoming years.
Current and Former Employees
There are also some current and former employees who hold some stock in Facebook. Some of the key names in the early rise of Facebook continue to have shares in the company to this day.
Dustin Moskovitz at 6% and Chris Hughes at 1% were with Zuckerberg during the initial founding of the company. Eduardo Saverin was the co-founder of Facebook, but saw his shares diluted significantly as a result of an acrimonious fall-out with Zuckerberg. Saverin still retains 4.5% of the company.
Sean Parker, known for the file-sharing music service Napster, was a key part of Facebook during the late 2000s. Despite selling many of his shares, Parker retains 4% of the company.
Adam D'Angelo, known for founding Quora, served as the Chief Technology Officer of Facebook in its earlier years. He holds 0.8% to this day.
Other former employees with small stakes include Justin Rosenstein (0.25%), Jeff Rothschild (0.8%) and Mike Schroepfer (0.1%). Please note that Jeff Rothschild has no relation to the Rothschild family.
Finally, Jan Koum, founder of WhatsApp, owns 0.75% of Facebook. As part of the deal to sell WhatsApp, Koum received stock in Facebook.
Angel Investors
Angel investors are the brave folks who fund companies early on in their life – when they are at their riskiest. But as we see in the case of Facebook, this can be a lucrative decision on occasion.
Most angel investors sold their shares during the initial public offering in 2012. The others have all sold the majority of their shares, but 2.8% of the company is owned by these investors.
The most renowned of these is Peter Thiel, who founded PayPal and Palantir. He currently owns 1% of the company – having cashed out most of his stock.
Jim Breyer is a well-known businessman who owns 1%. Finally, Hong Kong investor Li Ka-Shing retains 0.8% of the company. All three of the above are billionaires.
Venture Capitalists and Corporate Investors
The bulk of the remaining equity belongs to various venture capitalist firms and other corporate investors. Almost 50% of Facebook is owned by various companies.
Accel Partners has approximately 10% equity in Facebook. They were among the earliest venture capitalist firms to make an investment.
Other prominent firms with stakes in Facebook include the Vanguard Group at 7.25%, Blackrock at 5.5%, Digital Sky at 5% and FMR LLC at 4.5%.
State Street Corporation (3.25%), T Rowe Price (3%) and Fidelity Investments (3%) all have a strong stake in Facebook.
Microsoft are among the businesses that put in funds in Facebook's early years – a decision which continues to reap financial awards. These days, they own 1.2% in Facebook.
Those with over 1% ownership include Greylock (1.5%), Elevation Partners (1.5%) and Capital International Investors (1.5%).
Finally, Kleiner Perkins (0.75%), Morgan Stanley (0.75%), Goldman Sachs (0.7%), Andreesen Horowitz (0.2%) and General Atlantic (0.1%) all enjoy equity in Facebook.
The Rivals
One of the most notorious elements of Facebook's history concern the allegations that Zuckerberg "stole" the idea from two twins – Cameron and Tyler Winkelvoss – and Divya Narendra. All three studied at Harvard.
After Zuckerberg founded and built-up Facebook himself, he was eventually taken to court by the Winkelvoss twins and Narendra, whom all accused Zuckerberg of stealing their idea, which had started out as Harvard Connection.
In the end, an out-of-court settlement was made which resulted in the twins and Narendra receiving small stakes in Facebook.
To this day, Narendra owns 0.2%, with both Tyler and Cameron Winkelvoss owning 0.2% each as well. The Winkelvoss twins competed for the United States at the 2008 Olympic games for rowing.
The Takeaway
So there we have it – a comprehensive list of who owns what in Facebook as of 2021. A range of people and companies hold shares in Facebook, each of which is profiting handsomely.
The nature of Facebook and other big companies mean that these percentages are likely to change in upcoming months and years. For now, the investment potential continues to be excellent!