The Bible is full of powerful and life-changing passages, and Romans 8:31 is one of the most beloved. This verse is often used to provide comfort and hope to those who are struggling with difficult situations.
As is the case when we are reading the Bible, we are aware that the Lord is looking out for us at all times. This passage is the perfect example of this.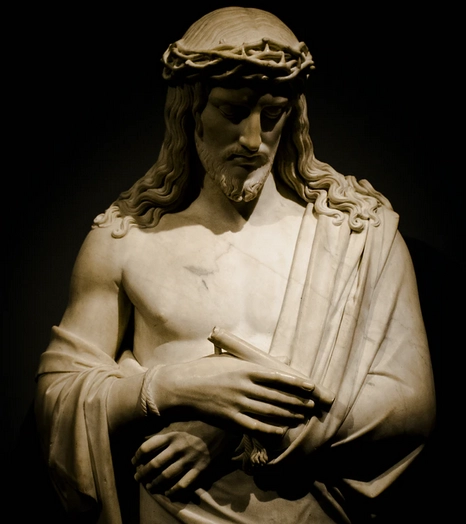 Romans 8:31 Context
The text of Romans 8:31 reads as follows:
"What then shall we say to these things? If God is for us, who can be against us?"
To provide context – this is spoken by Paul the apostle. The "things" that he mentions refers to teachings about salvation that is spoken about earlier in the book. These teachings include freedom from sin and death.
What is the meaning of Romans 8:31?
If we were to answer the question literally – then the answer is a firm no. No one can be against us when God is with us – his love and power is too much.
The overarching theme of Romans 8:31 is hope. This is a very positive passage, and in some ways acts as a rallying cry as to remembering the power of God.
The message of Romans 8:31 is that God is always with us and will never forsake us. No matter what our circumstances may be, we can rely on God's unfailing love and support.
It is a reminder that God is in control and will guide us through all of life's difficulties. It is difficult at times to remember this, but God is guiding us through our struggles.
The meaning of Romans 8:31 is that God is always on our side. We can take comfort in knowing that God is with us, no matter what. It is a reminder to trust in God, to believe in his promises, and to never give up hope.
Paul asks "who can be against us?" The truth is, no one can be against us when God is with us. Any power that anyone else has pales in comparison to that of the Lord.
To summarise this, Paul goes on to say "for I am convinced that neither death nor life, neither angels nor demons, neither the present nor the future, nor any powers, neither height nor depth, nor anything else in all creation, will be able to separate us from the love of God that is in Christ Jesus our Lord."
Long-term value
The book of Romans is a letter written by Paul to believers in Rome in around A.D. 56. Just years after it was written, the Roman emperor Nero started persecuting Christians.
This was a difficult time for Christians. But the passage above served as a reminder for the people of Rome that regardless of persecution, they would not be defeated.
Almost 2,000 years later, modern day Rome continues to be a bastion of Christianity. This shows that despite opposition, God cannot be beaten.
The Takeaway
This verse is a reminder of God's love and protection. It is a reminder that no matter what hardships and struggle we may face, we can always turn to God for strength and comfort.
God is with us always. And if you ever doubt the power of this – just think to yourself, who can be against us when God is with us?