Justin Bieber is one of the world's most famous singers, having produced hit after hit during a great career. Having been spotted at a young age, Bieber had the unenviable task of growing up under the intense scrutiny of the media.
It is therefore unsurprising that Bieber became engaged in some poor behaviour and legal problems, which led to mass criticism. Then, there were mental health problems.
But in his time of need, Justin Bieber turned to religion and God. Since then, his wellbeing has dramatically improved, and he has been vocal in his love for Jesus Christ.
In this article, we take a look at the transformation of Justin Bieber, from a careless and lost teenager to a mature, spiritual adult with millions of fans around the world. He is now a proud and faithful Christian.
Young success
Bieber was born in 1994. His parents were separated at a young age. Bieber was raised in a Christian household, but didn't show much of an interest in religion at the time.
At the age of 14, he was discovered by Scooter Braun – a prominent record executive. Within years, Bieber was known around the world.
Bieber had a plethora of high-selling albums, chart-topping singles around the world and awards. Bieber also attracted an enormous following – with his fans affectionately known as "Beliebers".
Bieber was involved in many controversies during his teenage years. There were allegations of vandalism, drug use . Bieber was arrested for driving under the influence in 2014. The arrest was the nadir of Bieber's struggles.
He was in many relationships with various models and fellow singers. As is common at that age, Bieber didn't settle down. Throughout everything, Bieber not only had the general struggles of a teenager, but also had to cope with fame.
Mental health struggles
As the years went by, Bieber became a more mature individual, and with hindsight, was able to look back on past behaviour.
In 2019, he posted on social media about how his fame had impacted his mental health. He said about how it is "hard to get out of bed in the morning with the right attitude when you are overwhelmed with your life, your past, job, responsibilities, emotions, your family, finances, your relationships".
Bieber has been open about his struggles. He spoke about how having access to "whatever he wanted" contributed to his struggles.
He also spoke about the "ups and downs" as an entertainer and how they caused him to abuse drugs in his teenage years. This also resulted in him getting into difficult relationships.
Bieber said that by 20, he had "made every bad decision you could have thought of". He went on to say that he went "from one of the most loved and adored people in the world to the most ridiculed, judged and hated person in the world."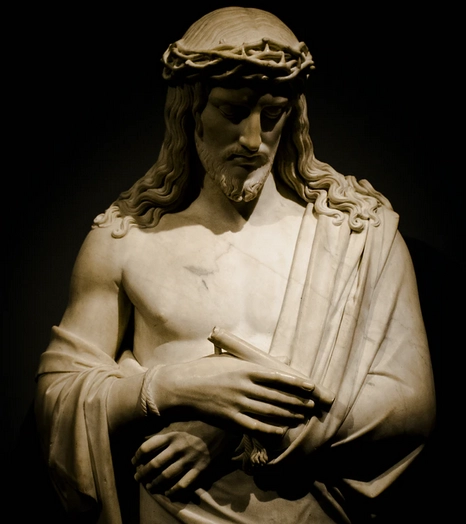 Finding God
Bieber has credited God and religion for turning his life around. He turned to religion in his time of need, and has been thankful ever since.
The realisation that Bieber needed to change came in 2017, after he left his Purpose World Tour early. He spoke about how a visit to an Irish castle led to his realisation.
Bieber spoke of how "there was a sense of still yearning for more." He then said "it was like I had all this success and it was still like, I'm still sad, and I'm still in pain. And I still have these unresolved issues. And I thought all the success was going to make everything good".
Bieber's life turned around, and in 2018 he became engaged to Hailey Baldwin. The duo officially married in 2019 and appear to be in a happy, loving relationship.
His Instagram page features many words of praise about Jesus, and he frequently shares his feelings with his tens of millions of followers. As a vocal believer, Bieber deserves immense respect for showing faith at a time when Christian values appear to be frowned upon by the increasingly liberal world.
A well-known post came in July 2020, when Bieber captioned an Instagram post:
"Thank you Jesus for my life. Thank you for your forgiveness! Thank you for showing me I am enough! Thank you that I no longer have to carry shame but can walk with my chest up and head held high knowing I am loved, chosen, and forgiven! If you struggle with your past give it to Jesus! He isn't burdened by it! He loves you and is honored to know all of little details good and bad in your life! He isn't angry with you, he wants the best for you!"
Justin Bieber has also praised his mother for not terminating her pregnancy when she fell pregnant at just 17. Bieber has gone on record to denounce abortion, calling the horrific procedure an act of "killing a baby". His mother has been vocal in the pro-life community.
We mentioned earlier about Bieber's arrest in 2014. In January 2021, he reflected on this event. He described it as not his "finest hour" and encouraged fans to "let the forgiveness of Jesus take over and watch your life blossom into all that God has designed you to be".
Bieber, as a faithful Christian, has said that God is "the reason I'm here". Having been baptised in 2014, it is in recent years that Bieber has truly accepted Christ.
The Takeaway
Justin Bieber has had an enormous impact on so many people. But the biggest impact for Bieber was when he found Christ.
Bieber has spoken of how when he is alone, that he really feels a "connection with a higher being", before saying "it puts an ease to my soul that I can't describe."
After a colourful life, Bieber found God, and hasn't looked back. Despite past indicretions, Bieber is now a model Christian.
The image used in the header comes courtesy of Lou Stejskal, CC BY 2.0 https://creativecommons.org/licenses/by/2.0, via Wikimedia Commons. Available: https://upload.wikimedia.org/wikipedia/commons/d/da/Justin_Bieber_in_2015.jpg.