Katie Sigmond is an American model that is well-known by many people. She has amassed millions of followers across her social media accounts.
Sigmond capitalized on her popularity by starting an OnlyFans page. But in a candid discussion, she mentioned turning to God – which helped her find something more meaningful.
Sigmond's story is a reminder that even those you expect the least to find God – can find him. Of course, God is always there to welcome believers into his arms.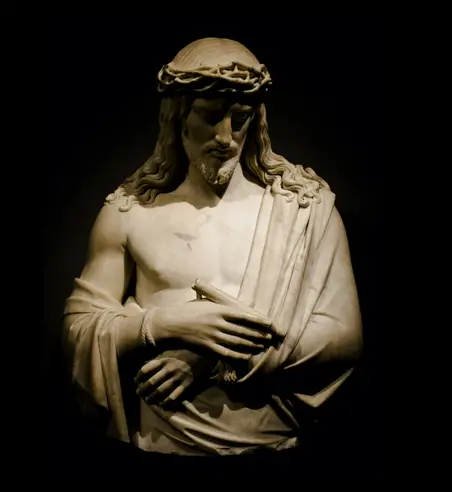 Who is Katie Sigmond?
Katie Sigmond was born in 2002, in the United States. Katie has a younger sister called Hailey, who has leveraged Katie's success to become a popular figure on social media.
At the time of writing, Katie has over 3million followers on her Instagram account. Furthermore, Katie has similar numbers on her other social media accounts. While in more recent times she has focused on golf-based pictures, in the past Katie would post mainly bikini-clad shots.
Sigmond has proven popular with both male and females. Her beauty has proven popular with females – along with her fitness and health videos.
Sigmond's modelling content has been very popular with men. Her main feature has proven to be her booty – as per the pictures below. Her booty is definitely impressive!
With her popularity at a high level, it was unsurprising that Sigmond followed the well-trodden path of creating an OnlyFans account. This provided her adoring fanbase with more pictures of her.
It is believed that Sigmond was raking in tens of thousands of pounds each month through the site. At such a young age, she was already getting into a position where she would be set for life.
Katie Sigmond on quitting OnlyFans
However, Sigmond would later abandon OnlyFans. This led to significant confusion. Sigmond was a young woman with millions of followers and presumably millions in the bank. She had what appeared to be an easy life.
But behind the scenes, Sigmond was changing her mind. She sat down and spoke on the One Night with Steiny podcast. She discussed quitting the platform on this podcast.
The host acknowledged that Sigmond was "making stupid money" on the platform. He then asked her what was it that made her decide not to use the site any longer.
To begin with, Sigmond answered for her own "self respect". Indeed, many people find that OnlyFans can be rather degrading – making them appear almost like a piece of meat rather than a person.
The host pushed her on if there was a particular comment from someone that pushed her to this. Sigmond said that she would "constantly go back and forth" on whether or not she would quit.
She did eventually quit – with the model in her words saying "I'm done". At this point, Sigmond left behind the guaranteed money and discovered pastures new.
Katie Sigmond on Finding God
When asked about life after OnlyFans, Sigmond commented on how she turned to God to help her. This would prove to be an inspired choice.
Sigmond said on the podcast that she "prayed to God" to ask him to help her "find something that" she "actually enjoys doing" – and for her to be able to "do something that's me".
Sigmond would suggest her prayers were answered. She noted that "something just came into my life and gave me an even better income".
This was a clear sign that God was looking out for Katie Sigmond, and was happy to lead her to a better and healthier path. It is incredible what can happen when you place your faith in God!
You can see the video below:
The Takeaway
Sometimes it can be easy to take the easy road. For Katie Sigmond, having an OnlyFans account represented an incredibly simple life – compared to those who slog away every day for multiple hours.
But Sigmond turned to God for advice and support, and God delivered. This has turned out incredibly well for Sigmond, who appears to be enjoying life more.
It is great to see that God continues to be spoken of in the world. While it can be easy to ignore his calling, Katie Sigmond didn't – and is now happier as a result.