There is nothing that evokes passion quite like a local Parish Council meeting. For some, a Parish Council meeting is a matter of life and death.
A video that has been circulating across the internet in recent days has caused a storm, and is delighting legions of watchers.
The video is a meeting of the Handforth Parish Council Planning and Environment Committee. While at first this may sound odd to you, it is a meeting that descended into chaos, and has proven an internet sensation.
The truth is that in most cases, a Parish Council meeting is a very mundane affair, where simple topics and calm discussions take place, rather than the no-holds-barred heavy metal content seen in the Handforth Parish Council meeting.
The meeting had everything – unruly members being kicked out, a power struggle, accusations of rudeness, people forgetting to unmute themselves, shouting, and everything and anything in between.
So we thought it would be fun to round up all of the individuals that took part in this meeting, and analyse every single one of them. And guess what – it was very fun indeed.
What is the video?
We are talking about the Handforth Parish Council Planning and Environment Committee meeting that took place on Thursday 10th December 2020.
The meeting was held via Zoom, with various members of the Committee partaking in the meeting, some more loudly than others, we may add.
You can see the "best of" version of the video in the YouTube video below, courtesy of a user named Steven Morgan – who took the time to perform a public duty of condensing a long meeting into an 18-minute classic that will live long in the memory of all those who watch it. We salute you Steven!
Below the video, we will be analysing every person.
Handforth PC Clerk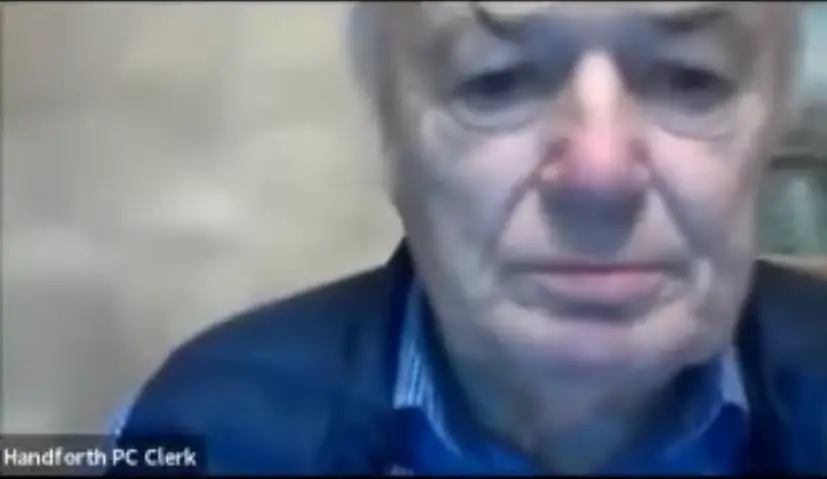 Every pantomine has a villain, and the gentleman listed as "Handforth PC Clerk" played the role superbly. While he only made a short – albeit angry – cameo in the video, his presence is felt throughout the meeting.
At the outset, the PC Clerk requests assurance that he won't be "kicked out of the meeting like last time". With this assurance not being met, it doesn't take long for trouble to brew.
PC Clerk – a man who appears to relish goading others – states that a point of order cannot be made when the meeting hasn't yet started. This is a correct assertion, and at this point it is hard to not root for PC Clerk.
PC Clerk, perhaps sensing that Jackie Weaver (more on her later) is going to be a nemesis, goes on the attack, condemning Jackie's belief that there is no difference between a clerk and a proper officer.
A man of honour – PC Clerk wants things done by the book. He appears to lose his cool as he raises his voice at Jackie, before returning to his gentlemanly ways and saying "please".
PC Clerk aims to begin the meeting by stating that the meeting they are attending has "not been called according to the law".
Unfortunately, PC Clerk's intention for the meeting to be done by the book falls on deaf ears, and he is unceremoniously kicked out of the meeting. A man that deserved better, but one that we will remember.
Peter Moore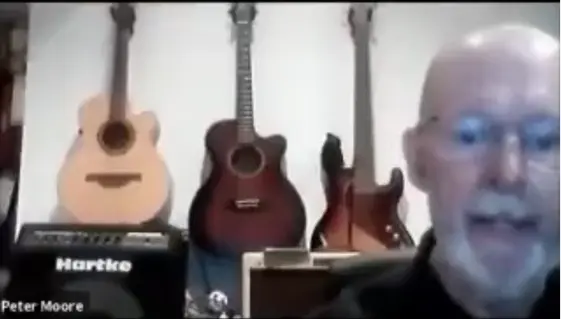 Peter is one of the first members of the committee to speak up, and clearly is not a big fan of the PC Clerk. One gets the feeling that Peter is purely at the meeting as a means to lambast PC Clerk.
Peter, speaking with a terrific display of guitars behind him, suggests that the PC Clerk was kicked out of the meeting last time "quite rightly".
He later sticks the knife in further to PC Clerk, going on record to call him a "disgrace". The only surprise at this point is that the camera doesn't pan to the left to see a dartboard with PC Clerk's face as the bullseye.
Julie's I pad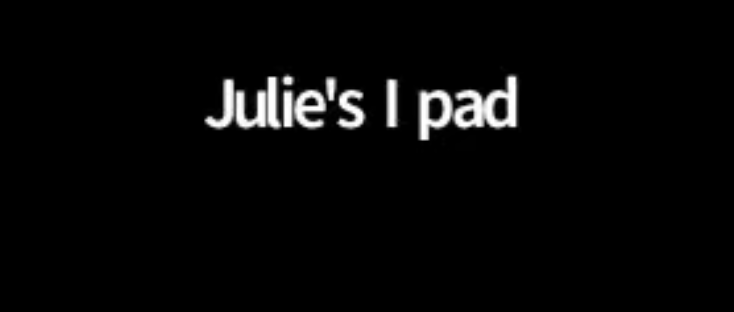 A member of the Parish Council meeting that had a very small role, but a role that many have unwittingly played in recent months.
Julie did what so many people have done while doing a Zoom call – forgetting to mute herself. Her telephone call can be heard. We don't ever see Julie, but she sounds like a lovely person.
Aled's iPad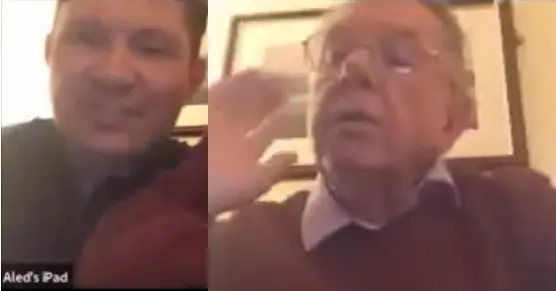 A seemingly father-son duo – Aled's iPad hosts two men who appear to have very different temperaments. They are perhaps the most underrated characters.
The younger man reacts furiously to PC Clerk being kicked out of the meeting. He appears to want to head down to Jackie Weaver's house and have a bust-up with her on the front lawn.
The younger man insists that after PC Clerk's removal, that he – as the vice chairman – takes charge of the meeting. He gets irate, and demands Jackie to "read and understand" the standing orders.
At this point the young man departs the meeting, presumably to get some fresh air, or to hunt down Jackie Weaver. He does later return, but turns his aggression from Jackie towards someone out of view, who seems to be interrupting the meeting.
The elder statesmen is a more calming presence and is not afraid to take a shot at a rival – making fun of a fellow meeting member for coming from Birkenhead – after they had criticised the younger member of this dynamic duo.
They soon disappear from view – one can only presume that Jackie Weaver wielded the axe, ending the duo's appearance at the meeting.
John Smith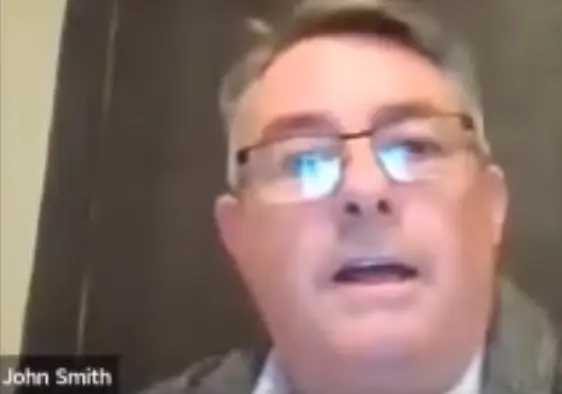 John Smith appears to have the thankless task of trying to keep order in the meeting. With opinions being thrown from person to person, John is the man tasked with keeping the meeting together.
In fairness to him, he does a good job. John seems the most "normal" of the group. He also acts as an intermittent comedian, devil's advocate and at times, mediator.
John makes a profound contribution to society by suggesting that they make the video available for public view. The rest, as they say, is history.
Cyn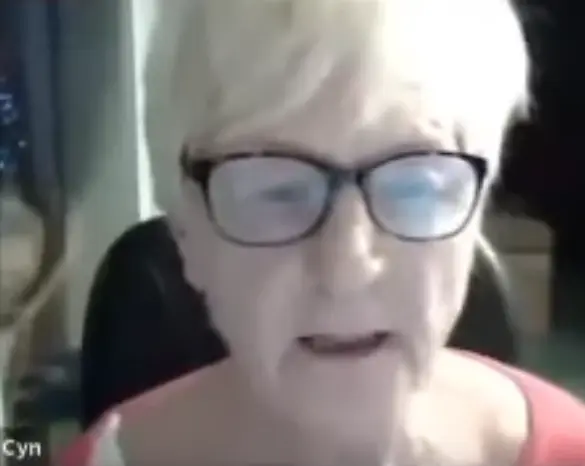 Cyn is a member of the council that takes a few minutes to speak up, but eventually becomes a very vocal member of the meeting.
She is fiercely against letting PC Clerk back into the meeting, and is also a staunch opponent of the duo seen in "Aled's iPad" – referring to one of them as a "laughing hyena".
Cyn later objects too to a potential "sub-committee" being created. She seems to be a rather critical character, but certainly holds authority within the group.
Barry Burkhill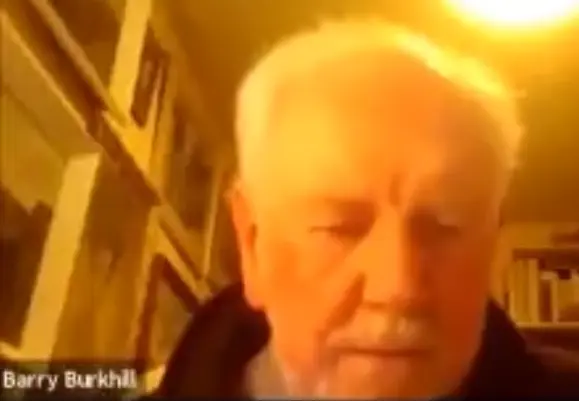 With chaos all around, the meeting needed a calming voice. Barry Burkhill attempts to do quell the ever-increasingly hostile atmosphere.
He adopts a firm stance, first of all in questioning what happened to PC Clerk. He urges Jackie Weaver to restore PC Clerk to the meeting.
Barry mysteriously doesn't last long in the meeting. It isn't known what fate befell him – perhaps he left the meeting out of solidarity with PC Clerk, or most likely – was kicked out by Jackie.
Sue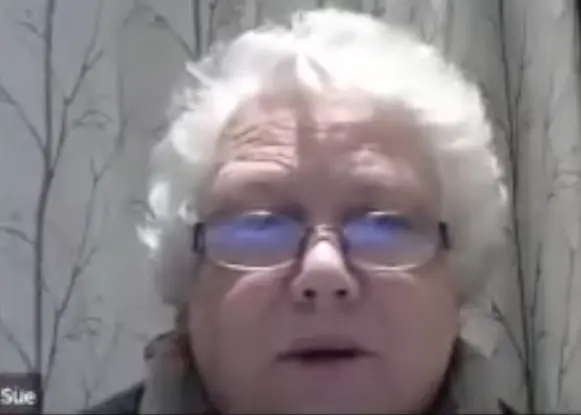 Simply known as "Sue" – this person acts somewhat as the moral compass of the group. She seems to understand everyone's personal point of view, and requests that everyone respects one another.
She is a polite member of the meeting and someone who arguably deserves a higher position within the group. She proposes a sub-committee be established at some point, but this isn't universally accepted.
Nevertheless, she makes some strong points throughout the meeting and can hold her head up high. A highly-respected member of the committee.
Roger Small
A man who waits a while to make his points, Roger is a calmer member of the group, who doesn't act in the belligerent manner that some of his peers do.
There is something very commanding about Roger – and he sets forth his opinions in a respectable manner, adding some much needed class to proceedings.
Ian Ball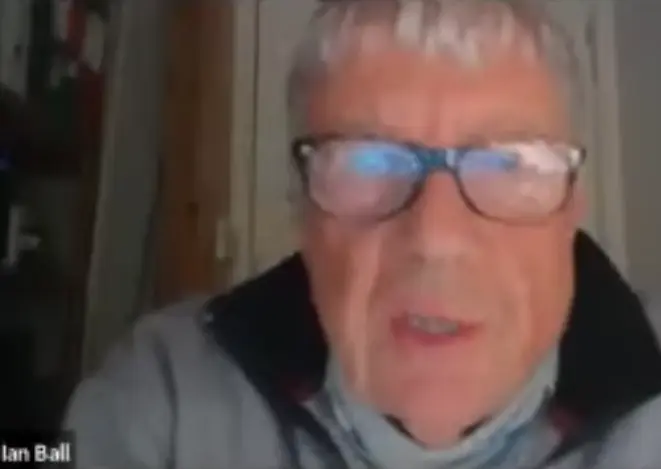 Ian is another member of the meeting that lurks in the background to begin with, before coming to the fore. Ian gets off to a wobbly start – with him forgetting to unmute himself.
Ian makes some valid points. He immediately raises a very relevant point – just why did "PC Clerk" have that name as his label? It is one of life's great questions and something that has plagued philosophers for years.
Ian took photographic evidence of this – hinting of a past as a high-class criminal lawyer. Unfortunately for Ian, no one seems to have the answer to his question. He will hold onto that photograph however, with the hope that one day he will find the truth behind it.
Alan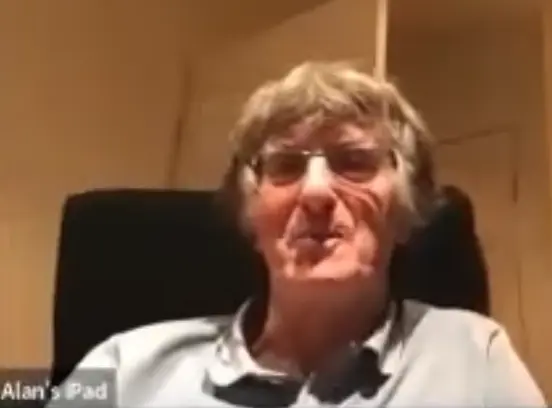 Simply called "Alan", this member of the public only makes a fleeting appearance, remarking that he spent some of the meeting on "the naughty step".
Alan has a very nice smile and seems to enjoy sitting back and watching the fireworks, just like the rest of us. A man of the people, one might say.
David Pincombe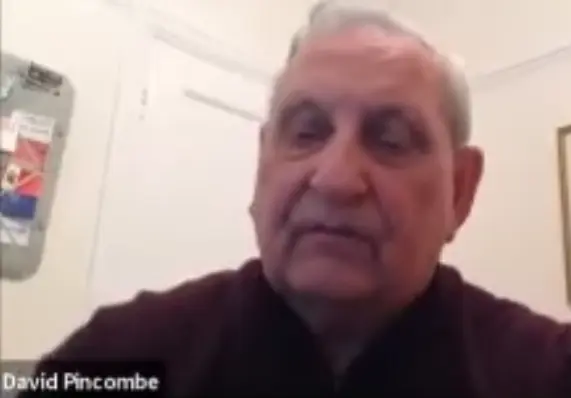 Another lesser player in the video is David Pincombe, who seems to have the skills of a psychic, as he foresees that the video will go viral.
David prophesises that the video may cause a "war of words". A wise point, something that as the days go by, is being proven to be more and more true.
Jackie Weaver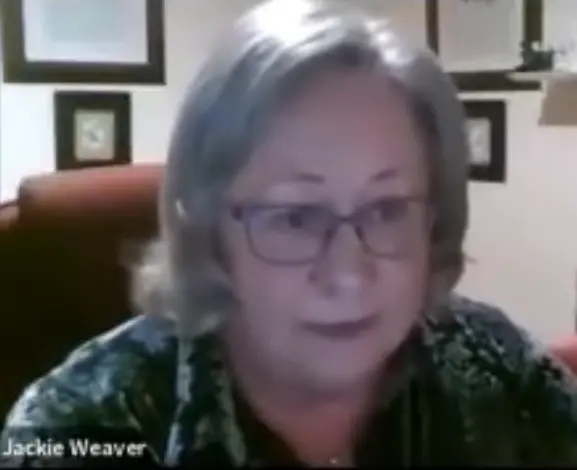 Leaving the best until last – Jackie Weaver has shot to fame, and is being lauded as one of the finest British citizens we have seen for some time, and a beacon of hope for a brighter future.
Jackie wastes no time in setting out the terms of this meeting, and shows from the outset that she will not be taking any prisoners.
The first person to fall foul of Jackie is the Handforth PC Clerk, who is swiftly booted out of the meeting by Jackie. The look in Jackie's eye as she ejects PC Clerk from the meeting is something to behold.
Despite being told by PC Clerk that she has "no authority at all", Jackie shows otherwise. But Jackie doesn't stop there. By the end of the video, she has won the hearts of the nation.
Jackie also makes a bold statement towards the end of the meeting – stating that she had "never seen such a strongly worded letter" in 25 years of experience. Unfortunately, we don't learn more about this letter.
From asking to be referred to as Britney Spears to wanting clarification on just who exactly Alan Murdoch is, Jackie is the star of the show and has earned her place as one of the breakout stars of 2021.
We just hope for the sake of Handforth Parish Council's Planning and Environment Committee, that the fame doesn't go to her head. Never change Jackie Weaver, never change.
We hope you enjoyed this article! As a special offer for Generation95 readers, we currently have a special offer in conjunction with Snapfish – that lets you print out 150 photos for free! Click here for more details!