Throughout the 1980s, the United States was affected by an epidemic of drug tampering scandals, which caused widespread panic, and tragically, deaths.
The biggest and most high-profile of these scandals was the Tylenol tampering scandal. Another scandal followed involving a drug called Encaprin, which also fell victim to tampering.
Both of these scandals caused deaths, and another well-known tampering scandal that took place involved the drug Excedrin, as we look into here.
Unlike the other scandals, this case did result in a conviction, with a woman found guilty of murdering two people, including her husband.
Background
As mentioned above, in the 1980s, the Tylenol tampering scandal took place, which saw boxes of the popular medication Tylenol tampered with in the Chicago, Illinois area.
Some boxes of Tylenol were laced with cyanide, and tragically, seven people, including a 12-year old girl, died. A widescale product recall followed, and the Police launched an investigation.
This recall appeared to stop the tampering, though no one was ever found guilty of the tampering. The tampering made nationwide news, and unfortunately, copycat events would follow.
The Excedrin Tampering Scandal
Back in 1974, a woman named Stella Stephenson, 31, who had been having legal and personal troubles, met a man named Bruce Nickell, who was 40 at the time.
Both were heavy drinkers, but were able to function well, and they married one another in 1976. Bruce went to rehab in an effort to gain sobriety, something that seemed to divide the couple.
This tampering scandal took place in the state of Washington in 1986. By this point, the couple had been married for ten years.
Bruce Nickell, now 52, used some Excedrin to try and get some relief from a headache that he'd had during the day. Within minutes, he had collapsed and was rushed to hospital, where he sadly passed away.
A week later, another death, this time involving a 40-year old woman named Sue Snow, led to an investigation into potential drug tampering being opened. Snow also collapsed after taking some Excedrin, and passed away in hospital.
Investigations
An autopsy showed that Snow had died from cyanide poisoning. Investigators found that Snow's household had a bottle of Excedrin which had been laced with cyanide.
Another affected bottle was found in Washington, with Excedrin manufacturer Bristol-Myers ordering a widescale product recall in response.
At this point, Stella Nickell went to the Police, and told them that her husband may have also fallen victim to the tampering scandal, having also collapsed after taking Excedrin.
This was confirmed after an autopsy was carried out. Then, Nickell and Snow's family filed lawsuits against Bristol-Myers. But at the manufacturing site, there was no trace whatsoever of cyanide.
As a result, Bristol-Myers went further, and subsequently recalled all Excedrin products nationwide, and warned the public not to take any capsules that they had in their possession.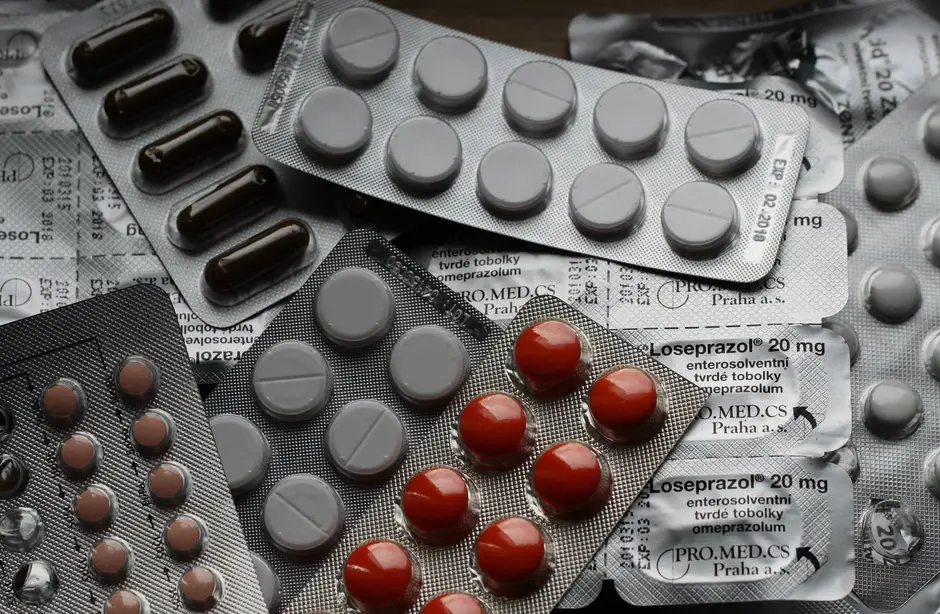 Algae Discovery
The focus of the investigation soon shifted however, when investigators found that the contaminated bottles of Excedrin all appeared to have a small green substance, which was found to be a product named Algae Destroyer – intended for use in home aquariums.
The manufacturing plant was no longer under suspicion, and instead, investigators grew suspicious of some of the individuals involved.
Snow's family all successfully underwent polygraph examinations, but Nickell refused. This was arguably the first time that Stella Nickell aroused suspicion.
The Truth of Stella Nickell's Lies
Investigations into Nickell's personal life found that she had taken out a large insurance policy on her husband's life. Later investigations found that Bruce's signature had been forged on these policies.
Further suspicion was cast on Nickell after investigators realised that bottles she had handed over to the Police had been purchased at different times, and different locations. With only 5 bottles of tampered bottles discovered, the chances of Nickell picking up 2 were remote.
Finally, it was determined that Nickell had purchased the Algae Destroyer product that had been found in the tampered bottles.
Their suspicions were all but confirmed after she eventually took a polygraph test, which she failed. It became clear to the Police that she had attempted to kill her husband to try and get an insurance payout.
The final piece of the puzzle came a few months later, when Nickell's daughter Cynthia Hamilton, came forward to the Police to tell them that Nickell had stated in the past that she wanted Bruce to die, and that she had attempted to poison Bruce before.
A local library had records of Nickell checking out books about poisoning, and fingerprints that had been found on cyanide-based pages matched those of Nickell.
Arrest and conviction
In December 1987, around 18 months after the original deaths, Stella Nickell was finally arrested. By April 1988, she was found guilty of product tampering, murdering Bruce, and causing the death of Snow.
Nickell received two terms of 90 years in prison for the murders, and three terms of an additional 10 years for product tampering. Her assets were divided to the families of the victims.
Nickell became eligible for parole in 2018 at the age of 75, though as of 2021, she continues to be incarcerated, with it currently unknown if she will ever be released from prison.
Later Years
In the same year, the medication Encaprin was involved in a tampering scandal, which led to further deaths. Again, no one was ever found guilty of this crime.
While Tylenol roared back with high sales, Encaprin was soon pulled from the market due to dwindling sales. This was largely attributed to owner Procter & Gamble's blasé response to the event, in contrast to Tylenol's Johnson & Johnson putting in great effort to protect customers.
Excedrin meanwhile would recover, which was helped by the fact that it wasn't a widescale problem, instead it was a targeted killing, that sadly claimed the lives of Susan Snow and Bruce Nickell.
Excedrin's manufacturer eventually sold their medication business to pharmaceutical giant Novartis in 2005. In the current day, GlaxoSmithKline also holds a large share.
The Takeaway
The Excedrin tampering scandal tragically claimed the lives of two individuals, with murderer Stella Nickell remaining in prison to this day.
Thankfully, medications have been made much safer in the last few decades, with tampering scandals now very rare occurrences.