In an age where there are more cyber-threats than ever before, having a good antivirus application is crucial. For many years, Norton has provided an excellent solution in the battle against internet threats.
But a recent change to Norton's Internet Security software has infuriated customers, and can be described as shameful, exploitative, and without doubt – a total disgrace.
In this article, we look at Norton's decision to demand card payment details and an opt-in to a subscription model, even when the product has been purchased via a 3rd party – which is far, far cheaper.
Norton holds its users to ransom – not allowing the product to be activated until payment details have been provided. As we will show, they charge exorbitant amounts in the subscription model.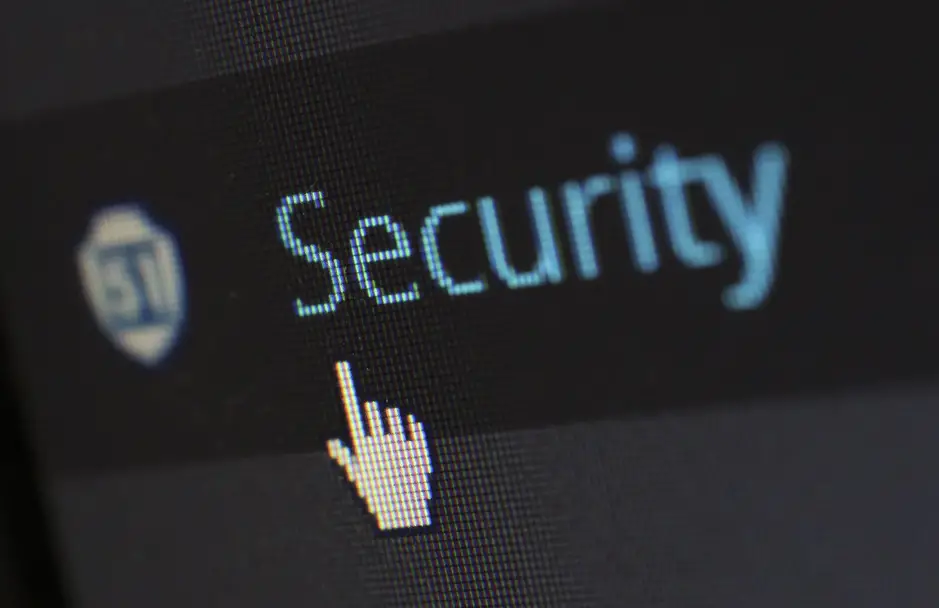 The Lowdown
Normally, we give a bit of background when starting an article – perhaps in this case about the point of internet security and even a history of Norton. But as we're chomping at the bit to show this disgraceful tactic of Norton's, we're just going to provide a couple of sentences instead, before getting stuck in.
Internet security is crucial, as there are all manner of viruses that can affect a computer. They can make a computer become unusable, steal passwords, and sensitive information such as card details.
To mitigate this, internet security solutions are available. Norton are one of the most well-known companies when it comes to internet security. McAfee and Kaspersky are other well-known brands.
The Change
In the past, most savvy people who wanted to purchase have used Amazon. Usually, it can be as little as £14.99 for a year's protection of 5 devices.
It was usually just a case of entering a product code, downloading the software and then repeating the trick the next year. No subscription, no hidden charges, just the £14.99 for five devices.
But these days, as a pre-requisite of joining, you need to provide your card details. At setup, you cannot refuse automatic renewal. Norton will not be activated until you provide your details.
Now, there is the simple solution to this, and many will think this whole argument is a storm in a teacup. You can easily just turn off auto-renewal, and then just follow the same cycle each year.
And yes, that is a simple solution, but how many people are technologically-savvy enough to do this? A lot of the time, they won't understand what they are signing up to, and the prices are buried deep in the small print.
If you are wise enough to turn off auto-renewal, you will be bombarded with constant pop-ups and windows as the clock ticks ever-closer to the end of the year.
The Usual Prices
On to the sickening evidence. Please observe the screenshots below, which show the grotesque and exorbitant renewal prices of products which cost far, far less.
Example One: Norton Security Deluxe 2019 (5 Devices)
As seen in the screenshot, on Amazon, the charge is £16.49. But on Norton's website, the same product on auto-renewal is £79.99. This represents more than a 400% increase in price.
Just remember, you would have purchased this from Amazon, not Norton themselves. But you are unable to actually use it, unless you provide card details.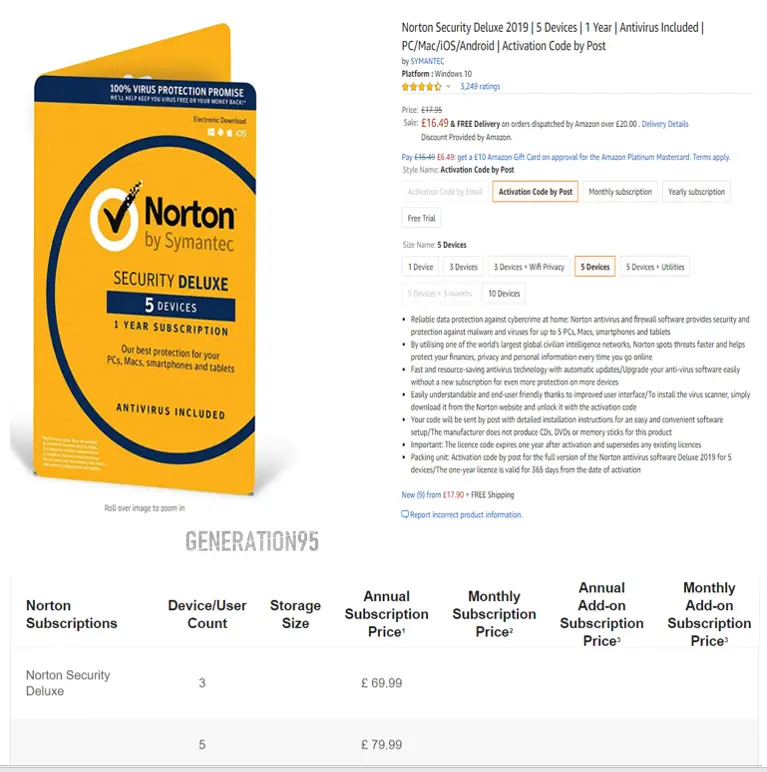 ---
Example Two: Norton Security Premium 2019 (10 Devices)
Amazon offered a very generous £24.50 for 10 devices for "Security Premium". This "premium" product provides more services than the Security Deluxe reviewed above.
As shown below though, on Norton's website, their annual subscription price is £89.99. So once again, just to clarify, you can't use the product you have bought from Amazon for £24.50 until you provide payment details for an £89.99 automatic renewal price.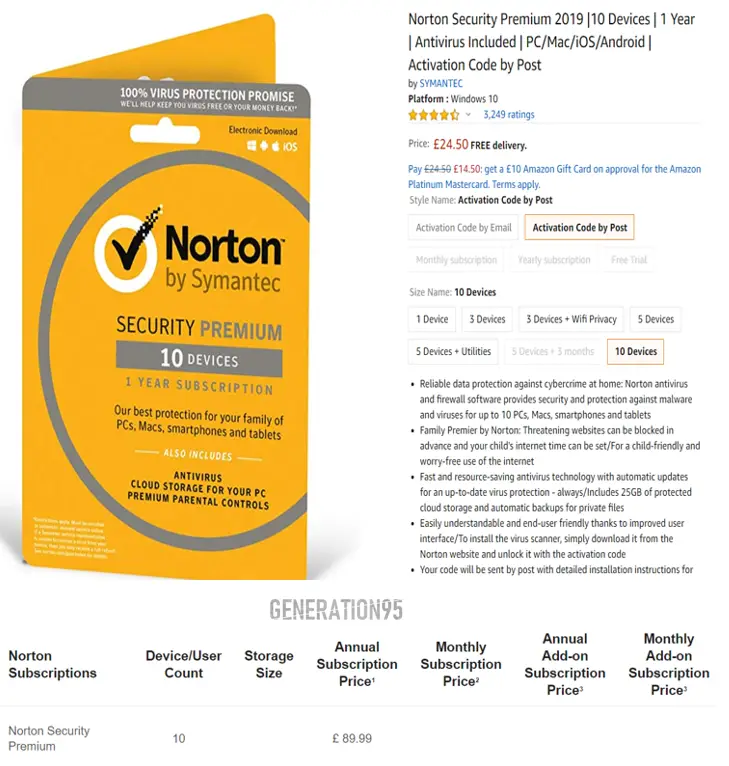 ---
Example Three: Norton Security Deluxe 2020 (5 Devices)
You know the drill already, but we'll provide another example, just for good measure. This is Norton's "360 deluxe" product. Amazon have offered £13.38 for 5 devices. Norton provide an auto-renewal price of £79.99, representing an almost 600% price increase.
In fairness to Norton, on the 2020 packaging, they do make a point of calling it a "pre-paid subscription". But to see that you need to provide your card details, you will need to get up close and personal, to see it written in a very small font.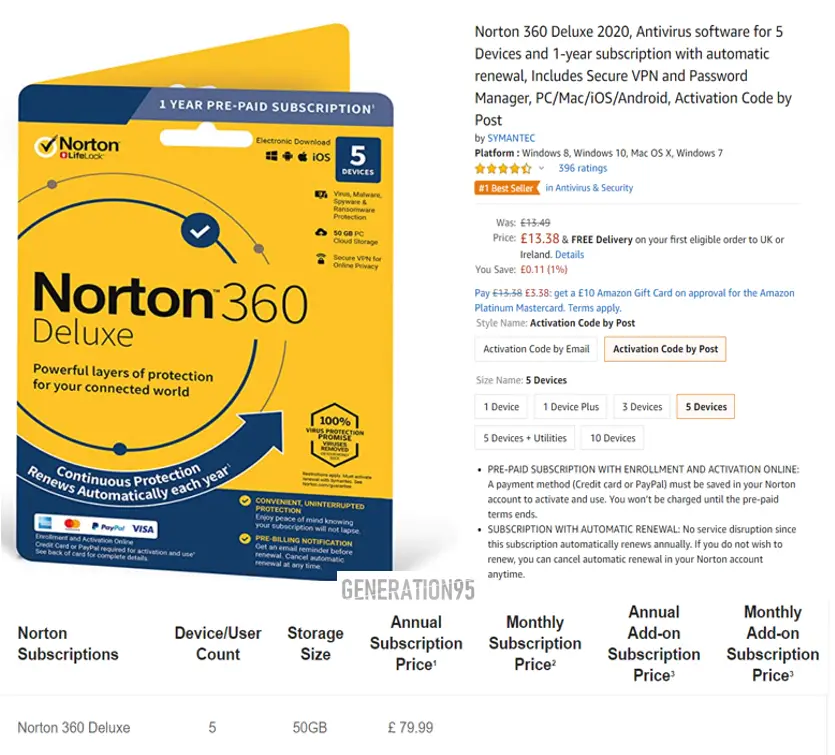 ---
The Backlash
Fortunately, it seems that many people are turning their back on Norton and their shameful and exploitative practices. Norton's TrustPilot rating has taken a plunge, with many voicing their disapproval.
Reviews for Norton on Amazon have also been overwhelmingly negative in recent months, since the change was made. Many have stated how they are lifelong users of Norton, but are now turning their backs on them.
But unfortunately, so many people will fall for this, not being aware what they are signing up for. Only to then have a shock one-year later when they notice a huge sum has been taken from their account.
Alternatives to Norton
We advise sticking with Amazon to begin with, as they generally provide the best value for money. Fortunately, there are a few different options.
Bitdefender
Our number one recommendation is Bitdefender. They have essentially overtaken Norton as the UK's favourite antivirus solution. For £19.99, they provide an all-in-one total security for 5 devices for one year. This all-in-one solution provides all of your needs – from antivirus protection to assistance with firewall protection, and even a built-in VPN!
Alternatively, for bigger families or a group of friends, a good choice is the all-in-one total security solution, but this time, for 10 devices – again for one year. At £23.99 – this provides excellent value for money.
For those looking long-term, Bitdefender also offers a 2-year subscription for 10 devices at £44.99. While this only provides a modest saving over 2 years, it again provides an all-in-one total security solution, and removes the hassle of having to purchase it in a year's time.
Kaspersky
Kaspersky is a brand that has been around for many years. In that time, they have built a solid following from loyal customers, as well as a reputation for providing excellent software.
Similar to Bitdefender, they provide an all-in-one solution that featyres antivirus, internet security, a password manager and even a secure VPN!
They have a product that provides security for 5 devices for one year. This costs £19.99 – the same price as competitor Bitdefender.
They also have a solution for 10 devices – for those needing more licenses. This is currently on sale for £22.95 – which provides an excellent saving – and cheaper than other competitors.
They also offer a 2-year solution for 10 devices – which is available at the time of writing for £36.95! This is an excellent price and provides a strong saving. For those wanting a long-term solution – this is an excellent offer!
For those with a smaller family or group of friends, there is an option for 3 devices to get a 2-year license for £25.95 – which can offer a competitive price while providing long-term security without the hassle of needing to extend the subscription after a year.
McAfee
McAfee is another long-standing company that has benefitted from the exodus of Norton users. McAfee are partly known for their founder John McAfee. But most importantly, they provide a sophisticated solution that is used by many.
Their most competitive offering is the one-year, standard 5 device protection for £19.99 – putting it in line with its competitors. McAfee provides a password manager, internet security and other protection as part of their "total protection" programme.
McAfee also offer a 10 device protection programme, which at the time of writing, is a very impressive £19.99 – providing fantastic value for money. This is much cheaper than other competitors at the time of writing.
For anyone with a smaller group – McAfee offers 1-year of protection for 3 devices at just £12.99 – representing a very good offer. This includes all of the same features as the above two products.
There is very little to choose between these three providers – all provide an excellent alternative to Norton. They are available at similar price points, and do not require auto-renewal!
Should I still buy Norton 2021?
We wouldn't encourage you to purchase Norton Security 2021. By purchasing it, you immediately put yourself at risk of exorbitant auto-renewal fees.
Yes you can cancel the auto-renewal straight away, but be prepared for constant notifications from Norton, telling you of the impending ending to your service. Conveniently, there are no such pop-ups when you have signed on for auto-renewal.
The truth is too, that Norton really is an excellent anti-virus package, it is such a shame that they've resorted to these shady tactics.
Norton does have their antivirus softwarre for 10 devices available for £18.49 at the time of writing. It includes all the usuals – VPN, password manager and internet security.
Norton also provide their "deluxe" offering for 5 devices for £14.99. Again, all of the same features are provided, albeit with that pesky auto-renewal.
We don't think that they deserve any business, but if you do wish to buy a Norton product, we advise you to continue with Amazon, and cancel the auto-renewal setting on Norton as soon as you can.
The Takeaway
We should say, we are not angry at Norton asking for auto-renewals – everyone does that. Any company with a scintilla of sense would offer some form of auto-renewal service. But they should never force its users to do so, as Norton are now doing.
We are angry at Norton's blatantly unscrupulous attempts to coerce its users into paying huge fees to renew a product that can be bought for considerably cheaper elsewhere.
Refusing to activate a product that has been bought somewhere else until auto-renewal is applied is not fair, exploits those that don't know what is happening, and mistreats loyal, long-term customers of Norton.
We suggest buying elsewhere, and don't give in to Norton's tactics, which essentially amounts to extortion. Avoid Norton 2021, and force them to stop this exploitative practice.
If you click on some of the links in this article and go on to purchase a product, Generation95 might receive a small commission as a result. Please note that the products we have chosen to highlight are not affiliated to us in any way, nor have we endorsed their use without having strong knowledge of the positives of each recommended product.