Planned Parenthood have proven a controversial organisation since its inception. Founded as the American Birth Control League by Margaret Sanger in 1921, the organisation eventually became Planned Parenthood.
While Planned Parenthood has portrayed itself as a 'health care' organisation, it has a dark history, highlighted by Sanger's links to white supremacy, and her stance as a prominent proponent of eugenics.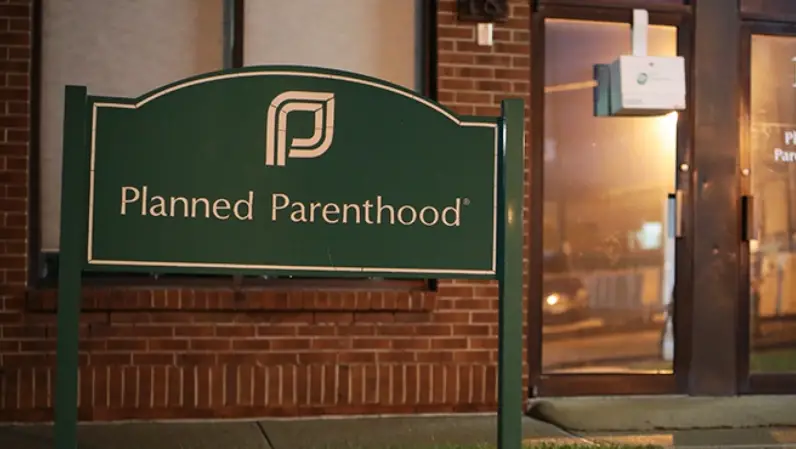 Planned Parenthood
In 1921, the American Birth Control League was founded by Margaret Sanger. It later morphed into Planned Parenthood, with the name being changed in 1942. As of 2020, over 600 health clinics are operated by the organisation.
While the organisation promote their efforts as being focused on sexually educating children, they are best known for their abortions, and, their questionable practice of harvesting foetuses, and in some cases, the eventual sale of them.
Its 2014 annual report reported over 300,000 abortions in one year. That equates to over 5,000 a week, over 800 a day, 34 an hour, and 1 every two minutes. Pro-life advocates have criticised the organisation, and sought to limit its reach and impact.
Margaret Sanger
Sanger advocated the use of birth control, and has been praised in many circles for her efforts in raising the awareness of the positives behind birth control.
She opened a family planning clinic in Brooklyn, New York in 1916, though was quickly arrested at a time when birth control was not seen as a positive thing. By the end of the First World War, Sanger was continuing her efforts of normalising birth control, and in 1921, founded the American Birth Control League.
The principles of the organisation were that a child should be born as a result of the mother's desire, conceived in love, and be born in good health. They suggested that every woman should possess the power to prevent conception, if the above criteria were not met.
The organisation received significant funding by backers, and several books were released by Sanger over the 1920s. A 1936 court ruling led to physicians being allowed to obtain contraceptives – something that proved popular with many around the country.
She founded a birth control clinic purely for the black community in Harlem, New York, during the 1930s. While this was praised by the black community at the time, it has since been suggested that there was a more sinister motivation behind this decision.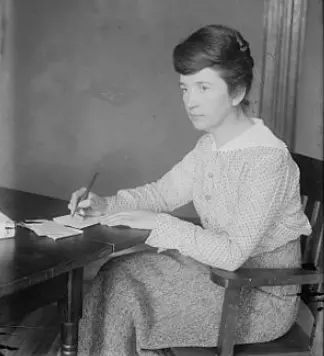 The "Negro Project"
A 1939 letter written by Sanger to a Doctor has provided evidence that Sanger was a white supremacist – and that she was a proponent of eugenics. The following excerpt from the letter details this:
"THE MINISTERS WORK IS ALSO IMPORTANT AND ALSO HE SHOULD BE TRAINED, PERHAPS BY THE [BIRTH CONTROL] FEDERATION [OF AMERICA] AS TO OUR IDEALS AND THE GOAL THAT WE HOPE TO REACH. WE DO NOT WANT WORD TO GO OUT THAT WE WANT TO EXTERMINATE THE NEGRO POPULATION AND THE MINISTER IS THE MAN WHO CAN STRAIGHTEN OUT THE IDEA IF IT EVER OCCURS TO ANY OF THEIR MORE REBELLIOUS MEMBERS"
The fact that Sanger mentions "exterminate the negro population" is highly worrying. While many who defend Sanger state that the quote has been taken out of context, when aligned with her stance on eugenics, there is significant evidence that points towards Sanger having the clear idea of exterminating the negro population.
Margaret Sanger and Eugenics
Sanger was long a supporter and advocate of eugenics. Eugenics is essentially an effort to improve the human race by eliminating those with certain traits. Advocates of eugenics may propose people with down syndrome, the mentally ill, or those with birth defects should be unable to reproduce, as a part of having a vision for the greater good of humanity.
Eugenics is of course best associated with Hitler's Nazi party – with their effort to form an Aryan Race – involving the persecution and systemic murder of millions of Jews, Roma, and the disabled. Sanger therefore adopted the same philosophy as the abhorrent Nazi party.
Judging by her correspondence in 1939, Sanger appeared to view the 'negro population' as inferior, and a race that should be exterminated. She also stated her support that the "profoundly retarded" should be sterilised – preventing them from reproducing.
Another quote from her, written in 1921, stated that "the most urgent problem today is how to limit and discourage the over-fertility of the mentally and physically defective." Again, a controversial quote.
Sanger also spoke to a woman's Ku Klux Klan group – further affirming her position as a controversial figure, that has several links to white supremacy.
Abortion
Most believe that Sanger mostly opposed abortion. Evidence behind this include her stated importance of prevention rather than reaction, and stating that abortion "was the wrong way".
But for someone that was key behind founding the organisation that would carry out millions of abortions – this arguably cannot be true. Advocating against abortion was also an easy way of actually further advocating for the importance of birth control – therefore potentially masking her real intent.
Sanger stated that the "most merciful thing that the large family does to one of its infant members is to kill it".
The Takeaway
For an organisation that many praise, little is made of Planned Parenthood's dark history – and the racist ideals behind it. Sanger passed away in 1966 at the age of 86.
Planned Parenthood have recently made efforts to distance themselves from Sanger and her controversial beliefs. Sadly, most are willing to turn a blind eye to the horrors of her actions, due to the supposed good that she did. But further inspection and analysis raises several questions.