American-Senegalese rapper Akon has attracted controversy following an Instagram post which promotes the theory that the Covid-19 vaccine is linked to population control, and the possible eradication of blacks.
While Akon has received criticism for sharing this post, there has also been support for him from the ever-growing anti-vax movement. You can see the post below.
Who is Akon?
Akon is a Senegalese-American rapper, with over 7million followers on Instagram. He has a very loyal following, and has frequently topped music charts around the world.
Akon has recently been putting his time into "Akon City" – a planned city in Senegal, that will allegedly purely be based on cryptocurrency.
The Video
The video is surrounded by large text that says "Do Not Take Their Covid Vaccines". This text remains in place throughout the video, ramping home the point of the video.
The speech comes from before the Covid-19 pandemic, as part of a TED Talk that Bill Gates delivered. Bill Gates is the billionaire founder of Microsoft, although he has attracted controversy in recent years.
The video opens with Gates talking about the world's population. Gates says that there are 6.8billion people in the world, but that planet Earth is heading for 9billion people. Gates then says that this total is contingent on "new vaccines, healthcare and reproductive services".
The video then cuts to Bill Gates and his wife Melinda talking about vaccines. Melinda talks about how the most vulnerable people should receive the virus first, which in the case of the United States, would be "blacks and native Americans".
The video then cuts to Mike Adams of naturalnews.com – a site that has been roundly criticised for spreading fake news and conspiracy theories. Despite this, naturalnews.com has a large following, and prides itself on providing "uncensored health news".
Speaker Adams talks about how this clip evidences that "African-Americans are being targeted for extermination". Adams goes on to state that there is a "de-population agenda that wants to reduce the entire global population to about 1billion."
Adams suggests that this process is ongoing as we speak, and that Black people will be the ones that "they want to get rid of first".
Adams goes on to state that "that the scientific community is working to exterminate humans, it's the scientists, its the pharmacology, evil-doers, it's the drug companies, it's the vaccine companies, it's the abortion providers", before finishing with "that's who is killing you".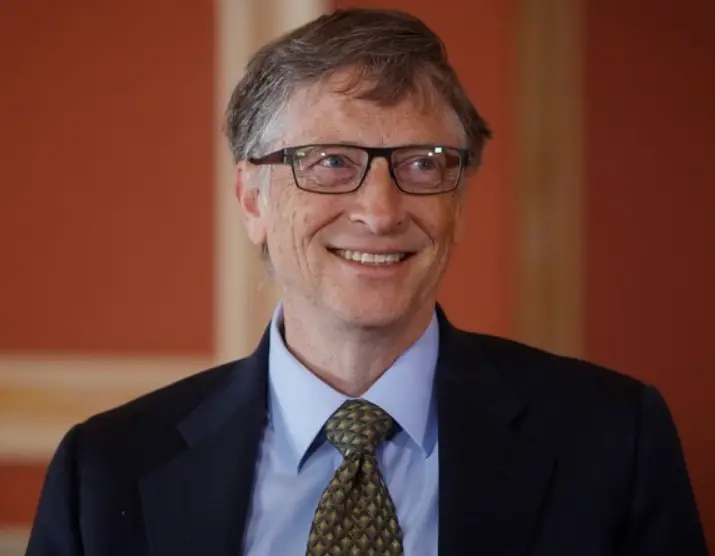 So – Is there any Truth in this Video?
This is certainly a topic that has attracted significant debate. There is a lot of vaccine hesitancy, mainly focused on a conspiracy theories that are largely baseless.
Back in December of 2020, there was widespread joy when the United Kingdom approved the Pfizer/BioNTech Covid-19 vaccine. The innoculation efforts are in full swing in the United Kingdom, with other countries increasingly following suit.
But many concerns have been raised, such as the fact that there is little knowledge of long-term effects of the vaccine, and speculation that the vaccine will result in the human population being implanted with a microchip.
In the interest of fairness, there is some truth in the video. Adams mentions at the end of the video that abortion companies are complicit in population control – which has been proven correct.
Planned Parenthood's founder Margaret Sanger mentioned that she wanted to "exterminate the negro population". Abortion centres are also more widespread in areas with high populations of ethnic minorities.
Also, we can never truly know the true intentions of pharmaceutical companies.
Why Vaccines Have Helped
But, it is important to state that vaccines have worked wonders in the world. So many deadly viruses and conditions like Measles, Rubella and Dipthermia among others have been almost eradicated due to vaccine efforts.
There is no doubting that a recent resurgence in some of these conditions, such as measles, has been caused by ever-increasing numbers of "anti-vaxxers" who are shunning inoculations.
Ever since Doctor Andrew Wakefield's controversial study that linked vaccines to autism, the anti-vaccine movement has grown in numbers. But Wakefield's study has been unilaterally dismissed as being false.
Support for Akon
Akon has received support for sharing the video, especially from the black and African-American community, which has had long-term concerns regarding apparent plots to eradicate their race.
The comments in Akon's Instagram post are largely positive, though there are also comments criticising Akon for spreading "fake news".
The Takeaway
Prominent celebrities adding fuel to the fire regarding vaccine hesitancy is worrying. With huge swathes of people following and engaging with these celebrities, they are being exposed to a concerning rhetoric.
Despite concerns, there really is very little evidence of the Covid-19 vaccine being harmful. Many theories are preposterous, but have the potential to be damaging.
The good thing is though, that as many of those that are adopting an anti-vaccine approach are young, they will often survive Covid-19 should they develop the virus. Unfortunately, the elder people in their circle's may not be so lucky.