ArsenalFanTV – or AFTV as it is now known as – has become an internet sensation in recent years, having been credited with ushering in a new era of "fan TV".
AFTV focuses on analysing the matches of Arsenal FC – an association football (soccer for our American visitors) club located in London, England. This analysis typically happens after matches, which gets the immediate reactions from a range of Arsenal fans.
AFTV is predominantly a YouTube channel, though it has branched out into other areas. It has a very loyal following, with millions of people viewing their videos each week to the extent that the channel has become essential post-match viewing for many.
So how much money does ArsenalFanTV make? In this article, we look at the data available to us, crunch the numbers, and come up with a rough estimate of their income.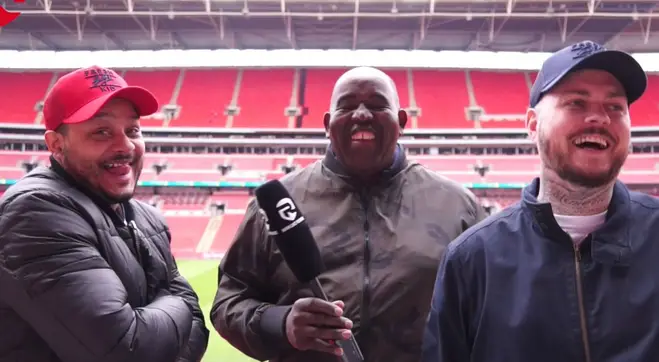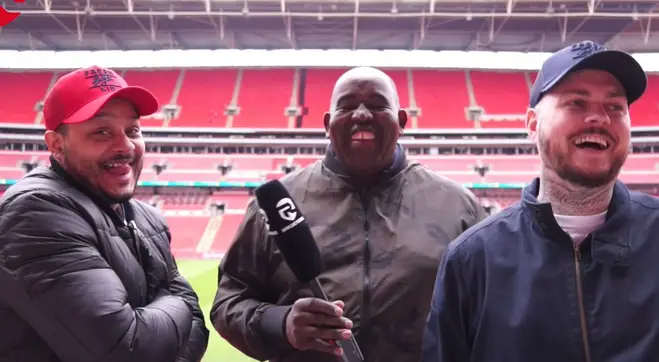 Background
AFTV was founded as ArsenalFanTV in 2012 by Robbie Lyle, a loyal Arsenal fan. Ever since the channel's inception, he has served as the interviewer for post-match games. He now works on AFTV full time.
The concept is simple – after a game, Lyle – with his cameraman Tao – interviews Arsenal supporters, gauging their reactions to the match they have just seen. Depending on the result, reactions can be either positive or negative.
Arsenal Football Club has generally witnessed a downturn in fortunes in recent years, which has resulted in several famous rants, usually directed at the club's board, or legendary manager Arsene Wenger.
Wenger was a divisive figure in his final few years at Arsenal. Arsenal fans were split between those supporting Wenger, and those wanting "Wenger out" – which led to heated debate among fans, delighting viewers.
In recent years, the channel has also hosted interviews with club legends Thierry Henry and Ian Wright, along with esteemed names like Gary Neville. They have also branched out further into social media, and have their own website.
There are a few regular guests on AFTV, and a range of other fans. Well-known guests include Troopz, Ty, DT, Lee, Kelechi and Claude. Troopz left AFTV in 2020, while Claude was indefinitely banned from the channel after making a racial remark on a live stream.
Lyle and his band of regular contributors fly all over the world, following Arsenal's every match. Their commitment is simply incredible, and places them in a very good position to be able to comment on the state of the club.
In 2018, ArsenalFanTV renamed itself to AFTV, after Arsenal Football Club started legal proceedings against the channel, based on copyright infringement.
Here is the main trailer for AFTV, which shows Lyle and a range of other Arsenal fans. It features its usual slogan – "For The Fans, By The Fans".
How Does AFTV Make Money?
Like most YouTube channels, AFTV uses the Google-owned AdSense programme. There is no set amount of how much advertisers pay, with a range of factors taken into account.
Advertising is a volatile market that fluctuates constantly. The rate of pay depends on areas such as audience engagement (e.g. amount of ad skipping), location of viewers and viewer demographic.
It is very difficult to place any sort of figure on this, but a figure of around $1-10 per 1,000 impressions is a ballpark range. This is further complicated by the fact that AdSense takes a cut of the profits – typically around a third.
Aside from AdSense, AFTV are also able to sell placements in their videos. For instance, Ladbrokes "backs" the channel, with all of their videos featuring Ladbrokes branding. AFTV also has a store on their website, selling AFTV garments.
Given the popularity of AFTV, we will look in terms of millions of views. We've taken a fee of $3 per 1,000 views. This works out at $3,000 dollars per one million views.
However, the actual figure could be very different to this, especially when taking into account ad blocker software, ad skips, and the fact that not every video features an ad. With all of this in mind, we bring the total down to around £800 per million views.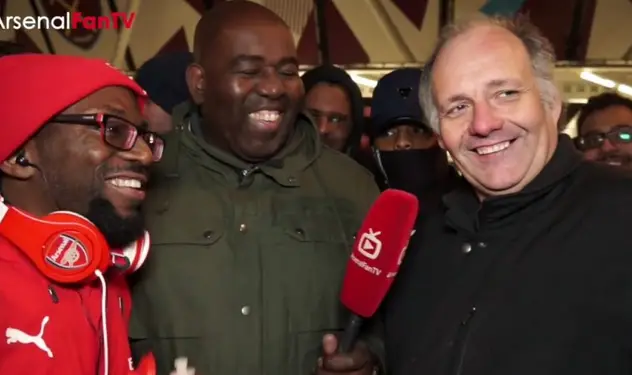 So How Much Money Does AFTV Make?
AFTV now has a staggering 1.3million subscribers, and the total continues to rise with no signs of stopping. A quick sample of videos suggests that on average, AFTV receives around 3.5million views a week.
It is important to state that this is just a sample, and viewing patterns change. During the summer months, in the absence of matches, views are less. On the contrary, when Arsenal FC suffers a poor defeat, and a fan goes on an angry rant, viewing numbers increase significantly.
Regardless, there is a consistent viewership. Taking our earlier figure of £800 per million views into account, this works out at roughly £200,000 per year. Again, this is just a ballpark figure, but we are basing this on the statistics we have available to us.
AFTV also have the aforementioned advertising agreements, e.g. Ladbrokes, which will be worth lucrative sums – probably around £10,000-£15,000 a year. Other endorsements too will provide further income, while the AFTV shop will also offer another revenue stream.
Outgoing Costs
AFTV isn't all about income though. Robbie Lyle's friend Tao is the cameraman, but this requires professional equipment which is expensive, and on occasion, editing software too. Their website, shop sales and general upkeep, will all feature further outgoings.
And it is also believed that AFTV pays its regular contributors in some way. It isn't entirely known what AFTV does pay the likes of DT and Ty, but we do know that they get some form of remuneration. A few years ago, at an end of season event, DT said that "the money" attracted him to partake in the channel – hinting that the contributors are paid.
The Takeaway
Having taken all of the above into account, it is fair to assume that AFTV has a very minimum income of £150,000 a year, and after all of the various revenue streams are added up, it could be as high as between £600,000 and £800,000 – maybe even more.
We have had to do a lot of presuming in this article, but even if our predictions are somewhat close, AFTV is certainly in strong financial health. Without a doubt, a six-figure income is made, but outgoings will be present.
As AFTV continues to get more and more popular, there is no reason why this total won't continue to rise. For founder Robbie Lyle, his hard work is paying off, as he is able to work full-time on a cause very close to his heart.
AFTV is certainly in good financial health, and given the nature of Arsenal FC, it looks as if this will continue for some time.