In a major victory for Christianity in the United Kingdom, a Catholic nurse has won a religious discrimination case against the NHS – showing that religious freedom is still alive in the United Kingdom.
Mary Onuoha, who loyally worked for the NHS for 18 years, was sacked amidst her refusal to remove her Christian crucifix necklace. Onuoha is a devout Catholic, and like many Christians, was proud to wear her cross. But her bosses at Cryodyon University Hospital had other ideas, and ordered her to remove the cross on "hygiene" grounds.
Sickeningly, Onuoha was dismissed after refusing to do so. However, Onuoha stuck to her beliefs, and sought a wrongful dismissal case. In a deserved but badly needed result, Onuoha won her case.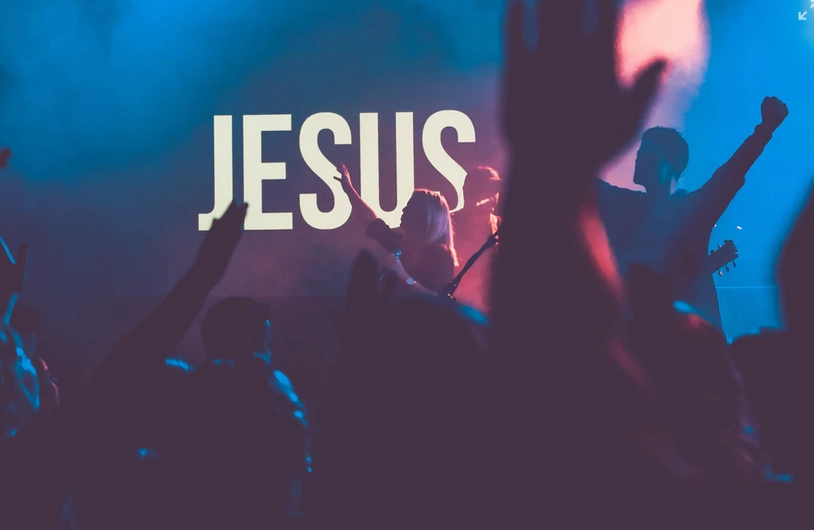 Mary Onuoha was discriminated against
Mary Onuoha worked as a Theatre Practitioner at the Croydon University Hospital in Surrey, England. She had worked at the hospital for a remarkable 18 years, being incredibly loyal throughout.
But despite her years of service, Onuoha was targeted for her decision to wear a small cross on a necklace. She was first asked to remove her necklace in 2014.
The hospital tried to justify this by pointing to the NHS's policy of necklace-wearing being deemed as a health and safety risk. Rightfully, Onuoha refused.
As part of the employment tribunal, it was heard that Onuoha's Head of Department said that he would need to call security if Onuoha wore the necklace in a clinical area.
The hospital remained intent on bullying Onuoha into submission. After further requests were refused, the hospital demoted Onuoha to the role of receptionist.
Employment Tribunal
She left the role in 2020. Instead of admitting defeat, Onuoha battled hard. She filed charges against the hospital, complaining that she was unfairly dismissed. This included the hospital violating her free expression of religion.
This is of course part of Article 9 of the European Convention on Human Rights. The employment tribunal conducted an investigation, and found that many employees wore necklaces that were in no way religious, yet were able to wear them without any issue.
The tribunal found that the necklaces and other jewelry of staff was "widely tolerated" by management. Moreover, other religious wear, such as headscarves and turbans were worn by hospital staff without problem. But for some inexplicable reason, the management decided to just take issue with Christian religious wear.
Also, Onuoha had to wear lanyards and ID passes around her neck, meaning the cross was a tiny part of her overall wear.
The Ruling
The employment tribunal ruled in favour of Onuoha. They pointed to how other forms of jewelry and religious wear were acceptable.
The ruling said: "there was no proper explanation as to why those items were permitted but a cross-necklace was not." They suggested that any infection emanating from Onuoha's cross was "very low", and that "common sense" dictated this.
Mary Onuoha's Reaction
The video below shows Onuoha's reaction, courtesy of The Daily Mail.
Onuoha was rightfully pleased, and felt vindicated by the panel's decision. She said that her cross was "part" of her, and that it had "never caused anyone any harm".
Again, Onuoha made the very valid point when stating – "at this hospital there are members of staff who go to a mosque four times a day and no one says anything to them. Hindus wear red bracelets on their wrists and female Muslims wear hijabs in theatre.
Onuoha continued – "yet my small cross around my neck was deemed so dangerous that I was no longer allowed to do my job". She likened her treatment to that experienced by a criminal.
Wider Reaction
Christians, Christian advocacy groups and practically anyone with a shred of decency and fairness about them, hailed the decision. The Christian Legal Centre were a group that supported Onuoha. They said that the case was a "victory for religious freedom".
Their Chief Executive Andrea Williams, stated that "from the beginning this case has been about one or two members of staff being offended by the cross – the worldwide, recognized and cherished symbol of the Christian faith".
Remarkably, even the left-wing extremists at The Guardian reported on it. Yes, you read that right – The Guardian actually reported on a Christian winning a court case. What a time to be alive.
The NHS for their part is an enormous organisation, so it would not be fair to criticise the organisation as a whole. Even so, a spokesman at the NHS said "we would like to apologise to Mrs Onuoha and thank the Employment Tribunal panel for their careful consideration of this matter".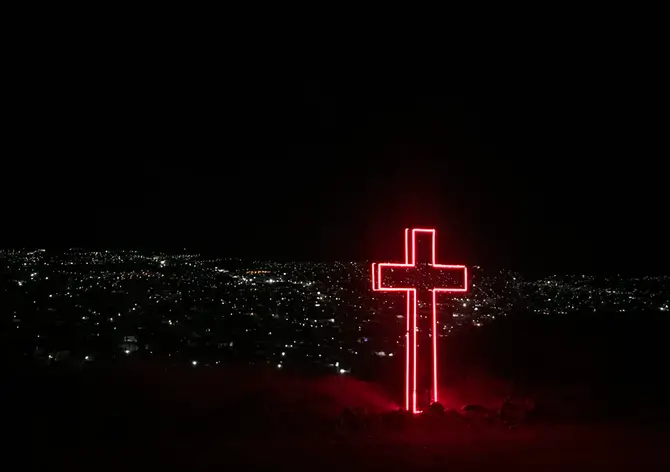 A victory for Christianity
It is a sad indictment of the current state of the United Kingdom that events like this happen in the first place. Someone purely wants to express their religion, yet this is considered a crime.
This would be very disappointing for any religious person to experience this. But for a Christian in a Christian country to experience this – is just beyond reproach. Thankfully, the tribunal had the sense to rule in favour of Onuoha.
The United Kingdom is known to be a nation that tolerates many religions, and is therefore a place that many feel comfortable coming to.
But as this is a Christian nation, it should be Christians that are put first, above all other religions. If you travelled to the Middle East as a Christian, you wouldn't expect to be treated better than Muslims. Yet for some reason, this Christian nation is starting to act as if it is not a Christian nation.
Religious freedom won. In an age when Christians are being persecuted and silenced, this is a great win. This should serve as a reminder that God is with us.
The Takeaway
In terms of the next steps, Mary Onuoha will now be eligible for compensation for the wrongful dismissal. Hopefully, it will cajole the NHS into ensuring that Christians, and those in other religions, are not discriminated against.
Mary Onuoha should be praised for her courage. All those that assisted Onuoha, whether through legal representation or the act of prayer, can also be proud of the outcome. God is great.